Free Time Tracking Account
Get your Solo Account for free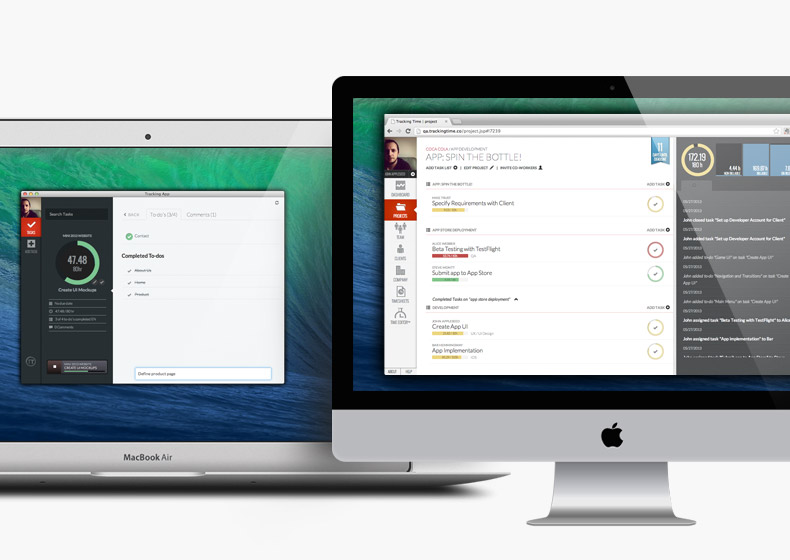 No Limits! Go Pro!
No Limits: Free, forever!
No set-up or hidden fees
No Credit Card Required!
No Cancellation fees whatsoever!
Unlimited Clients
Unlimited Projects
Unlimited Tasks
Share reports and timesheets with clients!
Data import and export
The difference between working harder and working smarter
When analyzing how you spend your time you will gain a valuable insight on your habits and trends. Tracking Time is designed for people who constantly seek to improve themselves: it provides a source of objective and in-depth analytics to help you gain awareness and enhance your productivity. Spend more time on what is really important!
Establishing a fee structure
This is maybe one of the most difficult things for a freelancer; yet, it is fundamental for you to know in order to make wise choices on your way to personal and professional success.
Your money-making resource is time, that´s why you cannot afford to sell it at a very low price. Working out a pricing strategy will reduce hesitation at the time of communicating a potential client your a fee or a budget, or at the time of adjusting your current charges.
Work out a minimum base fee and a maximum one. Keep in mind that charging an extremely low rate will make your services look cheap. On the contrary, a very expensive rate will drive clients away.
Know what your time is worth and how to bill it. It is not about counting every hour but about making every hour count!
Keep it Professional
Send your clients detailed timesheets so they know exactly what they are beeing billed for. Let them know that they can trust you and that you are not drawing the figures!
You can also add your logo to the invoice and customize it to give it a special look-and-feel.
Know yourself, know your work
Ever heard of the famous Greek sentence "know yourself"? Wonder why it was carved on one of their most important temples?
Tracking Time will tell you how you spend your time and how much time you are dedicating to tasks of different nature. From there, you can re-organize your schedule to keep a financially-sound business and to seize the day.
You need to know your limits to go beyond them.