Switching from Toggl to TrackingTime is way easier than you probably think; here's how to make the switch in a few simple steps.
First off: Toggl is a great product that has been around since the early days of time tracking software when most people didn't even know what time tracking actually was. They have been a pioneer in our market segment and did an amazing job of educating business users about the benefits of a modern time tracking solution.
That being said, over the last couple of years we have seen many Toggl customers making the switch to TrackingTime. While some of them complain about Toggl's increased prices, lacking support, a slow pace of improvements or missing critical features they needed other folks simply fell in love with our app.
If for whatever reason, you think that Toggl is no longer a fit for your team and are looking for an alternative, you should definitely give TrackingTime a try.
And don't worry about losing your data!
Migrating all your team hours from Toggl to TrackingTime is easier than you probably think. We've made this process insanely simple! It only takes a few simple steps and you'll be ready to go in just a couple of minutes. Here we go!
Export your Toggl data
Log into your Toggl account
1. Go to Reports > Detailed and select the time period you'd like to export. All hours tracked by all account users during the selected time range will be listed.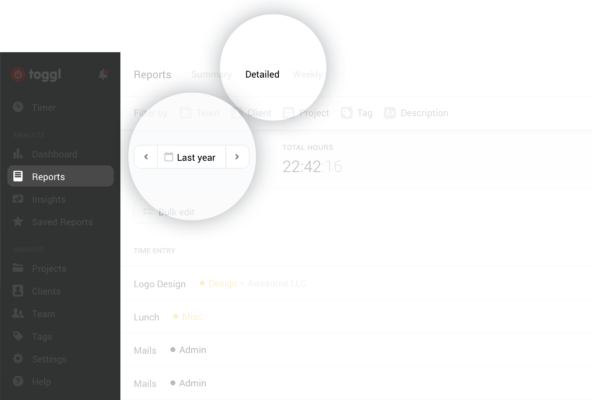 2. Select Export in CSV. The file is going to look something like this: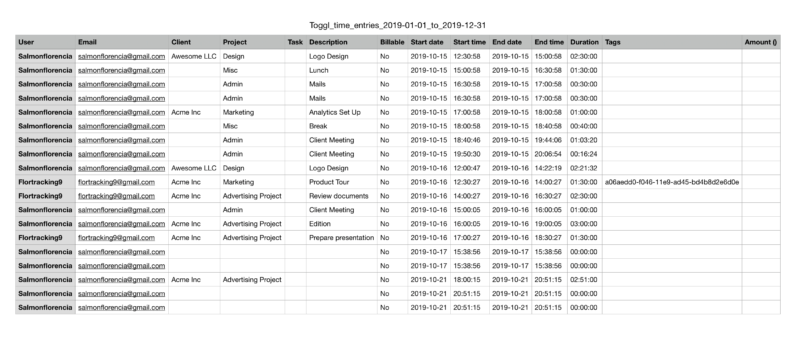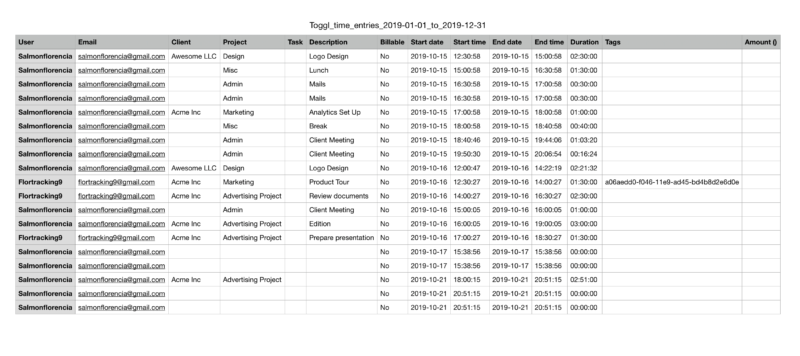 Import your time data to TrackingTime
Now, head over to your TrackingTime account
1. Select Data Import on the upper right menu.


2. Upload the CSV file you just exported from Toggl.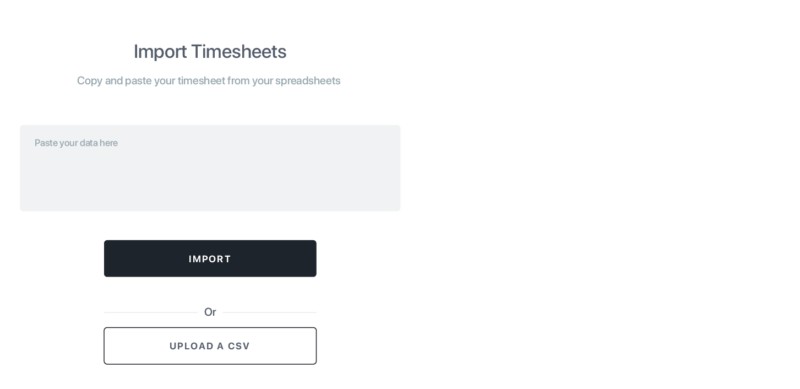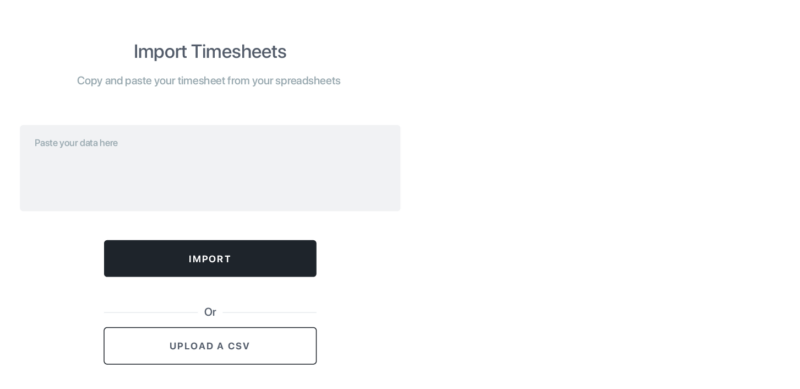 3. Match the columns of the file with the columns required by TrackingTime (task, start time, etc).


4. Click on the Import button displayed at the bottom of the screen.
You'll see an overview of all time entries, tasks, projects, etc. to be imported. If everything looks good, click Confirm.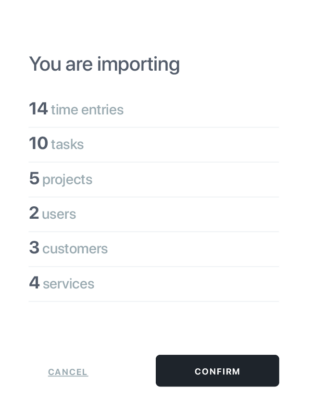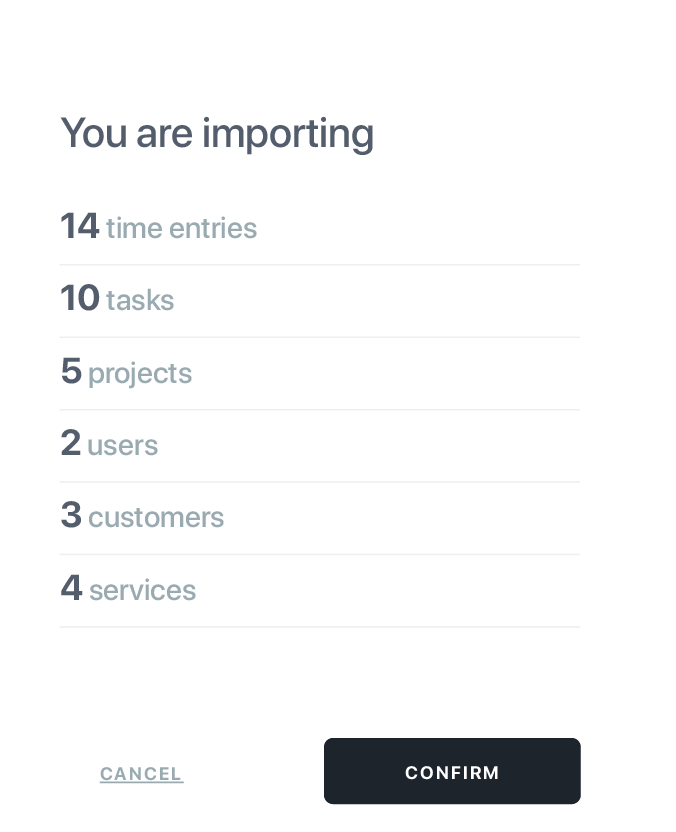 That's it! All your Toggl data will be imported into your TrackingTime account. Depending on how big your data set is, this process can take between a couple of seconds up to several minutes.