Here's an overview of modern apps for an agile project and task management that TrackingTime integrates. Improve time tracking in your team.
Time Tracking and Project Management for Business Teams
In recent years, more and more software companies have chosen agile development as a flexible organizational and working methodology to successfully lead their projects to their goal. The widespread use of agile concepts has led to project managers and developers being able to choose from a wide range of tools and solutions. In particular, two agile models have proven themselves in practice: Scrum and Kanban.
Lean System: The Scrum Method for Business Teams
Originally the Scrum method comes from software development. But builds on the principles of "lean production". It was developed in the Japanese automotive industry and has long prevailed in this industry. Flat hierarchies, increased collaboration, and the automation of business processes are aimed at creating better-added value. One of the main principles of Scrum says that teams should organize themselves. And get by without a classic project leader.

Scrum also embodies the values of agile software development formulated in 2001 in the agile manifesto. Thus, people and interactions are more important than processes and tools. Working software is more important than comprehensive documentation. Collaboration with the customer is more important than the originally formulated specifications. And addressing changes is more important than the rigid adherence to a plan.
To-Do, in Progress, Done: The Kanban System for Business Teams
The Kanban system was also created in Japan. Toyota developed it as early as the 1940s as an efficient method of production process control. Their goal? To drastically increase operational productivity. Kanban is extremely simple compared to Scrum, which, as a comprehensive framework, defines various specific roles and activities.

The so-called "kanban board" show all tasks, subdivided into several columns. For example, "To-do", "In progress" and "Done". Each task will move across the board during the project, depending on its current status. Therefore, we can describe the kanban board as a kind of horizontal to-do list. In which, you don't only list, sort and eventually mark as done tasks. But you can also move them from one column to the next, depending on which stage they are currently located. This model enables every person involved in the project to better plan, monitor, and control the workflow. As well as to keep track of the progress of individual tasks and of the entire project.
Scrum and Kanban Tools for Business Teams
The innovative productivity concepts around Scrum and Kanban quickly prevailed in the software industry. Many domains beyond IT now use both methodologies. For example, there are more and more project management solutions that specifically target agile business teams or those who want to become one. In a wide variety of departments, whether it's human resources, marketing or accounting.
Jira Time Tracking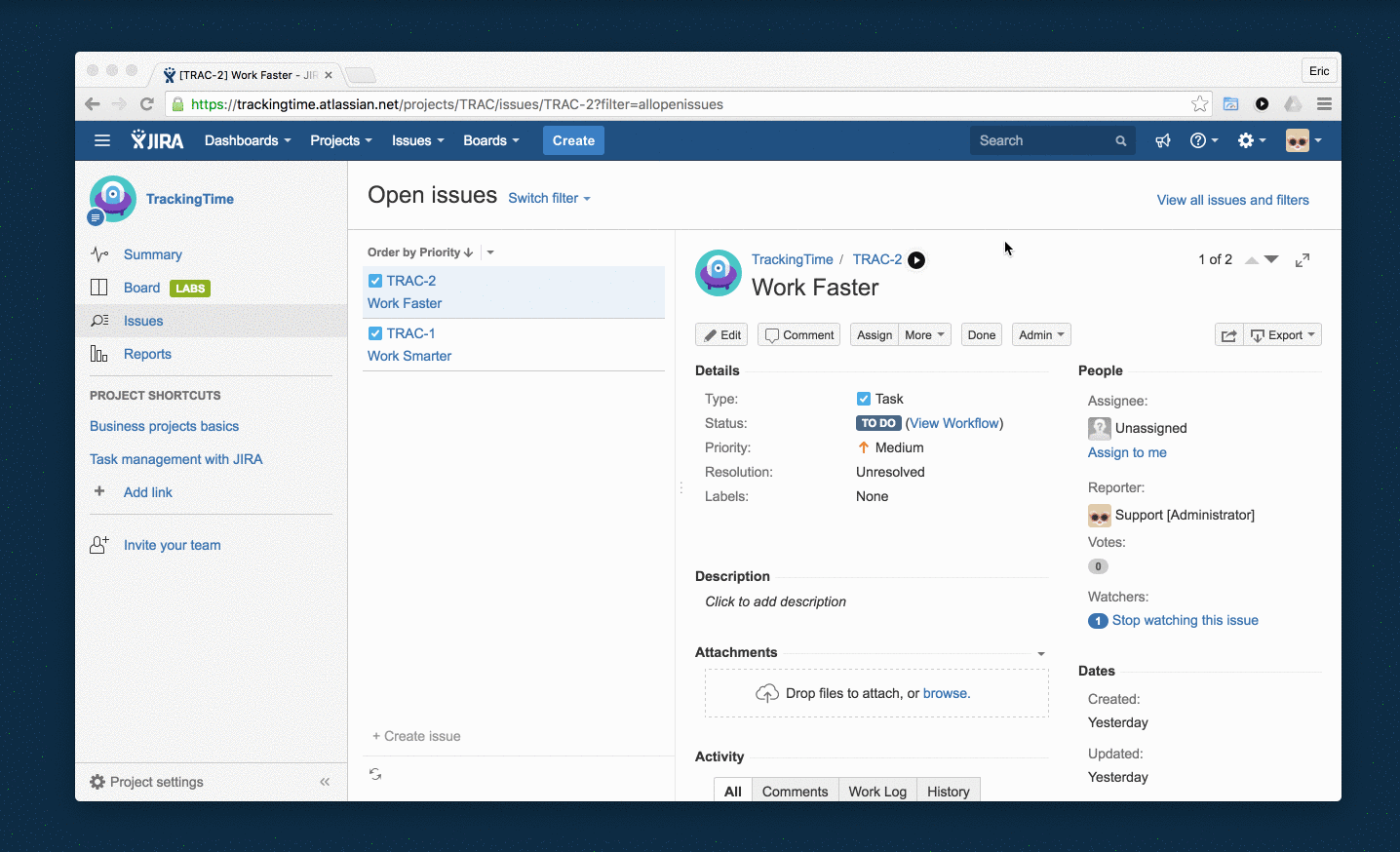 The software presents itself as a feature-rich and at the same time flexible alternative, which supports both Scrum and Kanban boards and with more than 150 features covers all central aspects of agile project management. From bug and issue tracking to task, code and central project management to detailed reports and analytics tools that provide the team with insights into the project processes: In terms of functionality, Jira should leave nothing to be desired. In addition, there are over a thousand third-party add-ons and plug-ins that extend Jira's functionality and market it to the Atlassian Marketplace.
Trello Time Tracking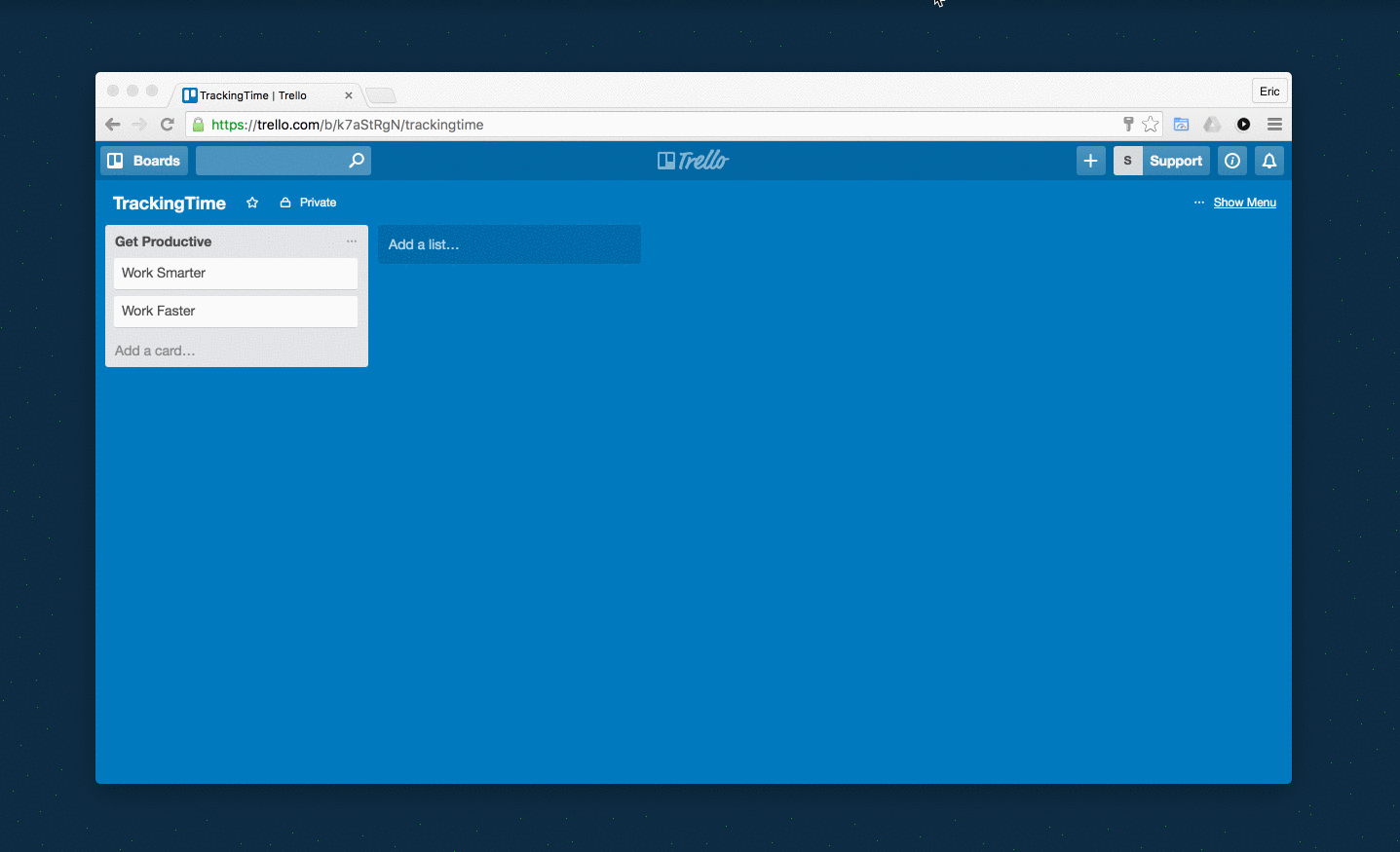 When it comes to making agile management methods palatable to the average consumer, all solutions must be measured against an online service: Trello. Fog Creek Software, based in New York City, developed and launched the cloud service in 2011. And it has made a name for itself with popular developer tools such as the question and answers portal Stack Overflow. Atlassian acquired Trello, which now counts over ten million users.
Trello has accomplished something that only a few productivity apps – think of Slack or Dropbox – were able to pull off: They have successfully positioned themselves as a market leader both in the consumer and in the business sector. Probably thanks to Trello, today people organize weddings, house renovations or holiday trips with kanban boards. The app presents tasks on interactive kanban boards. Here you can create checklists, post comments, attach files and much more. This means you can centrally store all discussions and important project documents. And they are always easy to find.
Asana Time Tracking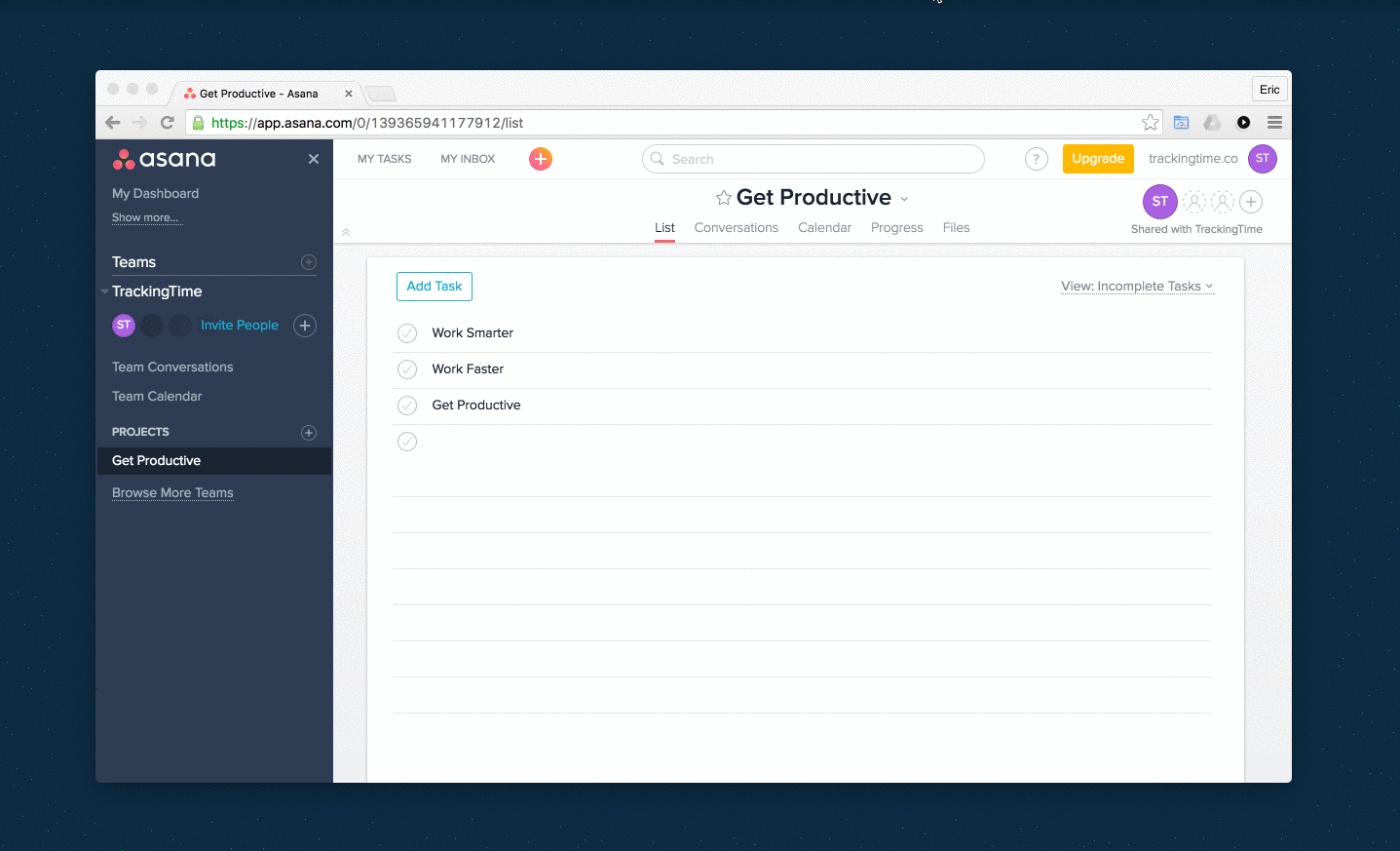 Another top provider in the market for business-ready task management apps that have adopted Kanban is Asana. The eponymous start-up behind the product was founded by Facebook co-founder Dustin Moskovitz. Since its founding in 2019, the San Francisco-based company has raised more than $200 million, from leading investors and VCs such as Peter Thiel, Andreessen Horowitz and Benchmark. Asana has been able to acquire well-known Internet companies such as Dropbox, Quora, and Foursquare as customers. The app offers classic features around project planning and reporting, while at the same time focuses on open and dynamic team communication.
With the software, business users can create different workspaces to better organize the work of different projects or teams. Projects and tasks can be followed so that users always stay up to update about the latest issues, discussions and project news. For each task created in the system, Asana provides activity streams that are essential in social enterprise applications. In addition to the central web app, high-quality native apps for iPhone and Android smartphones are available.
Redbooth Time Tracking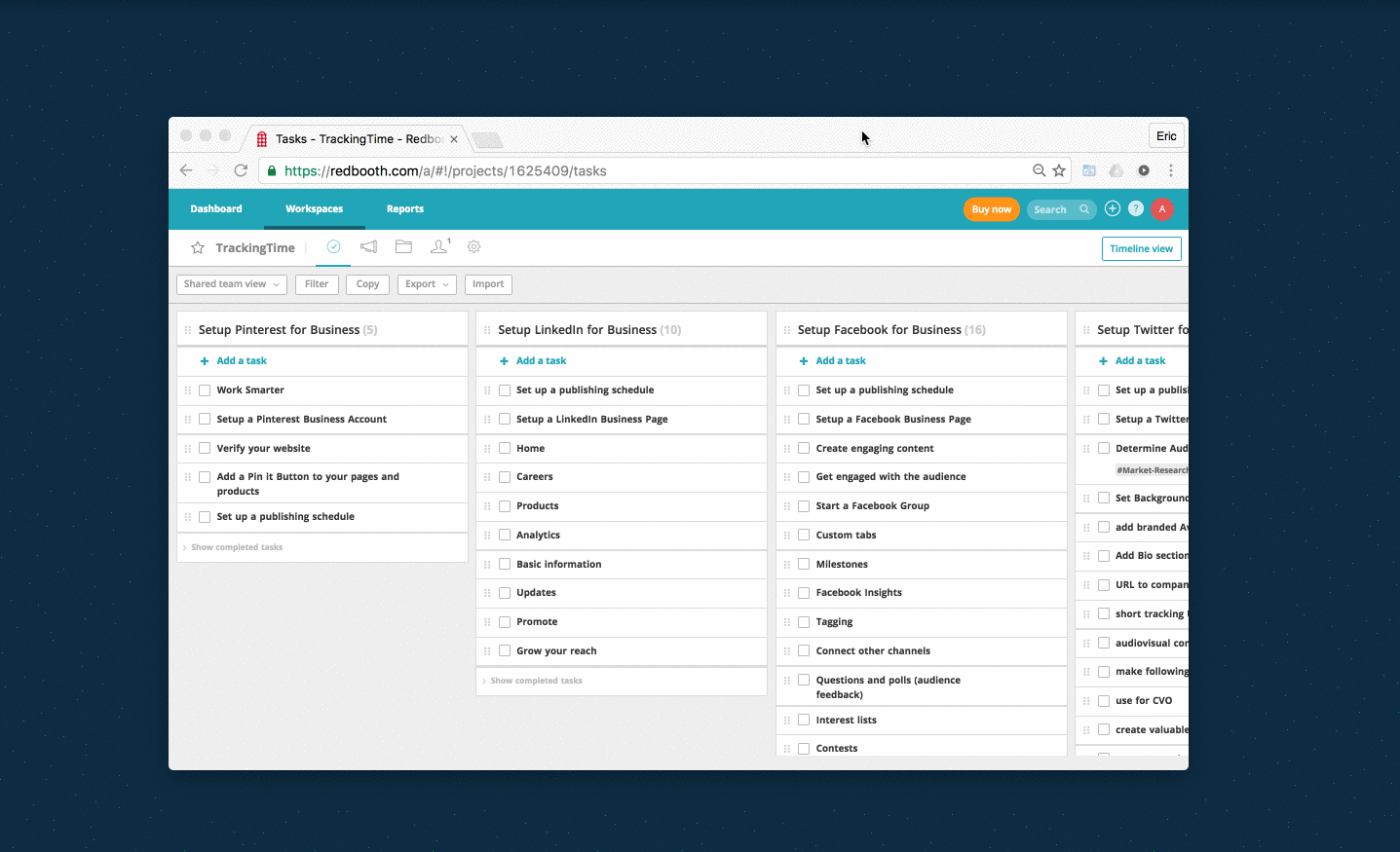 Redbooth is another great productivity app that competes directly with Asana and Trello with a strong focus on team communication, project planning, and file sharing. In terms of collaboration, the software offers chat discussions and video conferencing in HD quality. Documents can be assigned to projects and edited together with the team. For efficient file sharing, Redbooth offers seamless integration with popular cloud storage services such as Google Drive, Dropbox, and Box. Files stored by users in Google Drive, Dropbox or Box can be assigned to any project in Redbooth and are available in one central location for easy and fast access.
Flow Time Tracking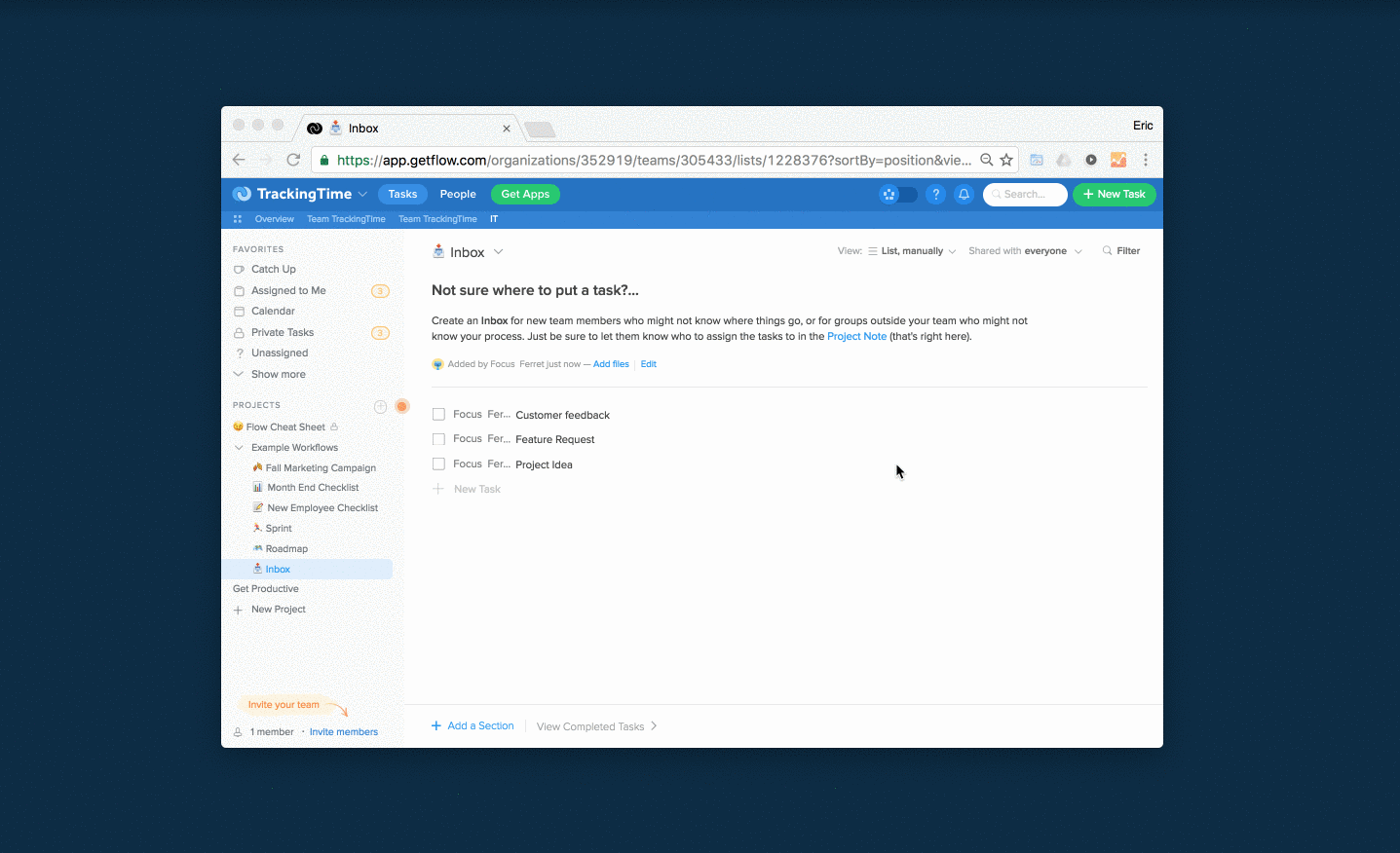 Developed by a design agency from Canada called Metalab Design, Flow has a clean and visually appealing user interface that allows users to manage their projects and tasks with style and ease. However, the app has much more to offer than just a nice UI –– the feature list is quite extensive. For example, tasks can be grouped into lists or folders for better management. Several users can work together on the same task. The tool also provides teams the ability to discuss tasks with comments, share files, and chat with colleagues. All updates occur in real-time, without users having to reload the page. So people can immediately see what their colleagues are doing. In addition to the web version, there are native apps for iOS, Android and Mac OS X.
Start time tracking right within Jira, Trello, Asana, Redbooth, Flow, and many other popular business apps.
Get the free TrackingTime Button for Chrome or Firefox today!