We keep improving our product every day to make your work easier. With the new desktop app for Windows and Mac, tracking your work hours is easier and faster than ever!
TrackingTime Desktop App for Everyone
Today we are excited to introduce a new desktop app that includes the basic features of TrackingTime that you already know and love, but that can be reached directly from the comfort of your desktop. The new native app for Windows and Mac offers you a personal workspace in which you can track your working hours in real-time, edit time entries manually, and analyze your daily performance without having to open an additional browser tab.
Here's an introduction to the main advantages and features of the new app.
Direct Access from Your Desktop Taskbar
Now you can access the time tracker desktop app directly in the task bar of your operating system without having to open a new browser tab. You can also switch between web and desktop apps more quickly if needed.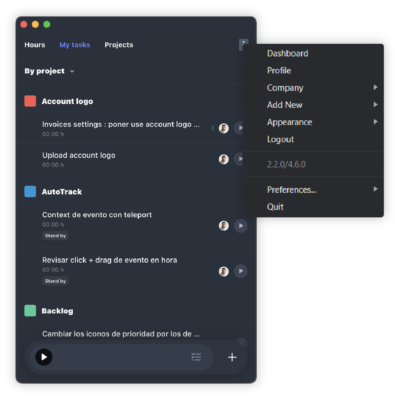 Track Time On-the-Fly with Just One Click
One click on the timer in your taskbar is enough to start tracking your time in real time. The currently active timer is also displayed in your task bar, so that you can always check how long you have been working on a task.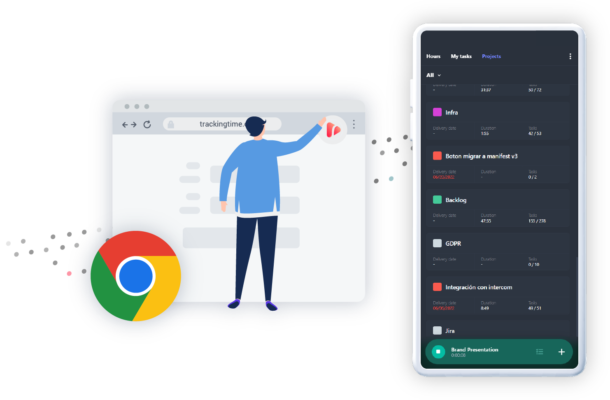 Edit Your Time Entries Easily
Do you often forget to track your working hours? You are not the only one! If necessary, you can always add or edit your time entries manually.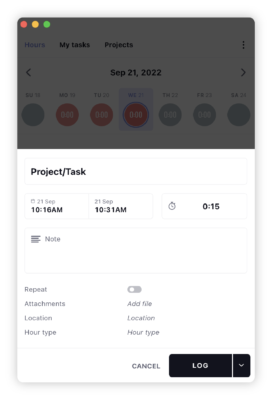 Receive Notifications to Not Forget to Track with the Desktop App
Automatic notifications can also help you make sure that your timesheets are always complete. They are automatically displayed if you do not currently track any task. And they also show you at regular intervals which task is currently being tracked, so that you can be sure that you are actually tracking the correct job. You can customize (or deactivate) these notifications at any time as you see fit.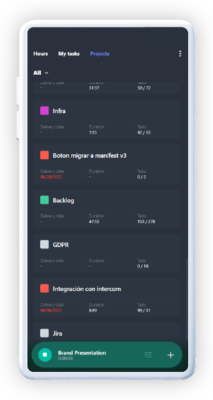 Add and Edit Tasks and Projects
One of the great advantages of the new app is that you no longer have to access the website to edit your tasks and projects. Just click on the app menu to create new tasks or projects in no time.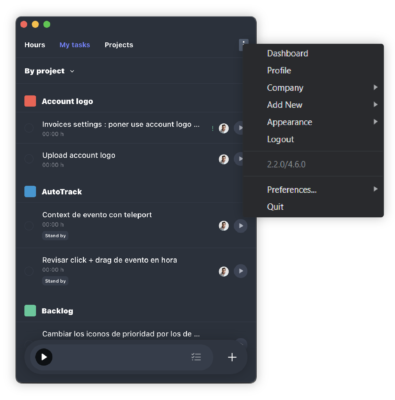 Visualize Your Work Pace
Get an overview of your daily activities and your total working hours per day. These are compared to your assigned work schedule and displayed in different colors so that you can see at a glance whether you have accomplished too much or too little in a day.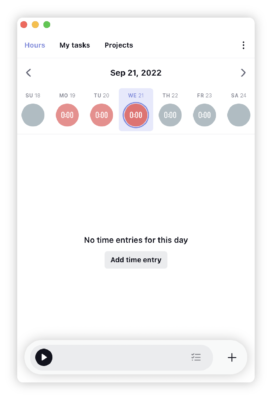 Quick Access to Your Web Dashboard
To use all advanced TrackingTime's features, such as creating reports, inviting new users or changing your account settings, you still have to use the main web app. You can access it from the desktop app with just one click.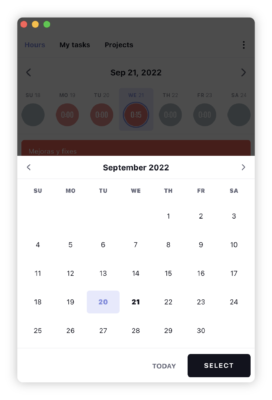 The New Solution of TrackingTime
The new desktop app is all about better user experience as it is now much easier and more convenient to keep track of your working time. This enables you and your team to track all hours worked so that your timesheets and timecards are always accurate and complete. And this is just the beginning! We are already working on more features for the new desktop app that we can't wait to share with you. Stay tuned!
Do you want to reach new levels of productivity? Give it a try! Download the app here
---
It may interest you: