Nowadays, customer orientation plays a critical role in companies of all sizes and industries. Modern cloud tools from the areas of marketing, sales, and support are revolutionizing the way companies communicate with their customers in every phase of the "customer journey". We present professional alternatives from which startups and SMBs can benefit.
Online Tools for Effective Customer Communication
The times when a high-quality product alone was enough to successfully position yourself on the market are long gone. With the powerful developer tools and cloud technologies available today, new products can be brought to market in record time. Due to the strong competition and the rapid dynamics that prevail in today's markets, efficient marketing is becoming a critical success factor. The proliferation of new marketing channels, the emergence of new platforms – above all social and mobile – as well as the use of new analysis methods are revolutionizing the way in which companies today address their customers and (have to) market their products.
In recent years, however, the tasks of the sales and support teams have also changed significantly. These specialist departments must take account of the changes brought about by digitalization and meet the increased expectations of their customers. You will be confronted with a higher volume of work and new challenges that can no longer be mastered with e-mail, Excel, or the first SaaS services, which were innovative ten years ago. That's why customer orientation and effective customer communication are crucial in these areas.
These departments must take account of the changes brought about by digitalization and meet the increased expectations of their customers.
In this context, effective means that you address your customers in the right place, at the right time, with the right message (marketing and sales), and that you are always there for them when they have questions or need help (support).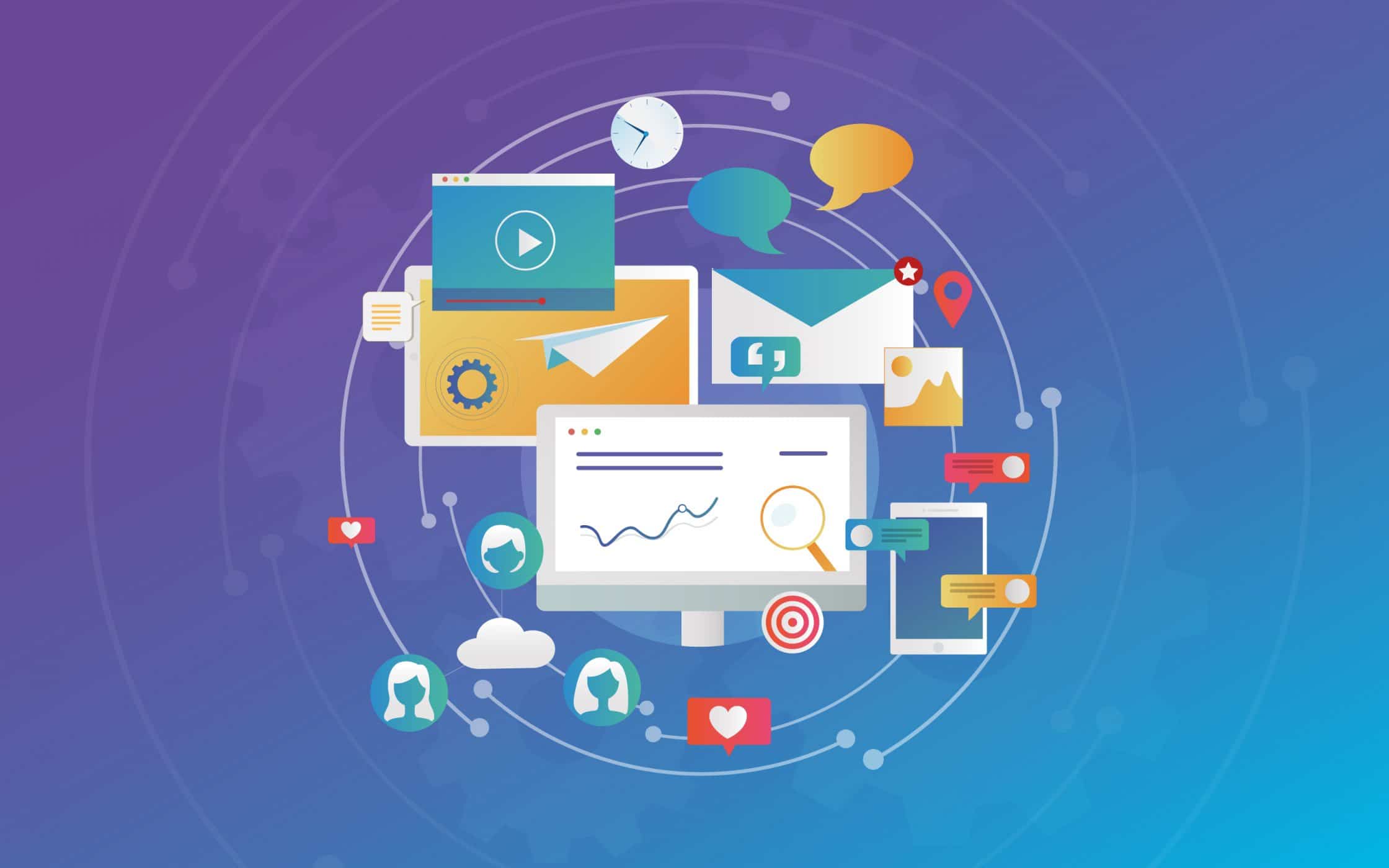 Telephone, e-mail, and the traditional contact forms are no longer sufficient to effectively organize customer dialog in times of WhatsApp, chatbots, and the like. Therefore, leading companies rely on modern solutions that not only optimize customer communication on traditional channels but also enable completely new, more efficient workflows.
In the following, we present some of these tools for different application scenarios, from which not only large companies but also startups and SMBs can benefit.
---
Intercom
Cross-departmental all-in-one solution
Intercom is one of the best examples of how modern customer communication works, especially for Internet companies who call their customers users. It is a comprehensive all-in-one suite consisting of several sub-products: "Platform" for user analytics, "Messages" for personalized sales and marketing campaigns, "Inbox" for e-mail and Live chat support, and "Articles" for creating a help center. This means that the software can cover all interactions between a company and its customers in every phase of the customer life cycle – keyword "customer engagement".
With the help of various SDKs (Software Development Kits), Intercom can be integrated into any web, desktop, and mobile apps. Developers can specify in the code exactly which user actions (registration, login, purchase of a product, newsletter registration, etc.) should be recorded. Using the recorded data, companies can then segment their customers and address them at the right time and on the right channel – by email, push or in-app notifications using a live messenger that works similarly to WhatsApp. Practical: With the offered chatbots, companies can partially automate their workflows in the areas of marketing, sales, and support. For example, if a customer asks about a specific product feature, the bot can suggest a suitable article from the integrated help center.
Zendesk Chat
Real-time support and much more
The customer service specialist Zendesk offers another professional customer communication solution Zendesk Chat, which has successfully positioned itself on the market as a reliable solution. According to the manufacturer, more than 100,000 companies from over 100 countries are among its customers. Similar to Intercom, the service enables e-commerce providers, software manufacturers, and website operators to integrate a live chat widget into their own website, which enables a direct dialogue with web visitors.
The integration is very easy. All you have to do is insert a snippet of JavaScript code into the desired homepage. Anyone who uses popular online shops like Shopify and Magento or open-source CMS solutions like WordPress, Drupal, and Joomla can use special plug-ins that simplify the configuration of the chat widget.
Another plus point: Zendesk Chat can be seamlessly integrated with Zendesk's other customer service solutions (knowledge base, community forums, help desk system, etc.).
Customer.io
Send personalized messages automatically
Customer.io enables companies to automatically send transactional messages and personalized marketing campaigns via email, SMS, and push notifications. Customers can be professionally segmented using triggers, customer attributes, and filters. The highlight: After you have integrated a tracking code, similar to Google Analytics, into your website or app, relevant user actions are recorded, which can then be used as triggers or filters.
For example, you can automatically send every customer who has just registered a welcome message that is adapted to certain profile attributes such as country of origin or industry. In addition to the tracking code, Customer.io also offers an API that developers can use to record any logs, events, and customer parameters on the platform.
Another advantage: the marketing team can easily create the content for e-mails and newsletters on the online dashboard using an integrated rich text editor.
Front app
A central inbox for the whole team
While good old e-mail is seen as the number one productivity killer in internal corporate communications, it is still indispensable in external communication with prospects, customers, and partners. Here comes the cloud service Front in the game.
Since its foundation in 2013, the French startup has secured almost $ 80 million for its expansion. And that from renowned VCs and business angels such as Point Nine Capital from Berlin, Slack founder Stewart Butterfield, and the startup incubator Y Combinator. The application enables companies to optimize external communication with their customers.
You can manage different e-mail addresses such as contact @, sales @, and support @, as well as other communication channels such as SMS, Twitter, LinkedIn, and telephone centrally on a single platform. Front relies on a high level of usability and practical tools that enable the collaborative processing of customer inquiries in a team.
With Front Chat There is also a live messenger available for websites, which not only works like Intercom in terms of functionality but is also an almost identical imitation of the market leader's solution.
---
Why online tools play a critical role?
The barriers to market entry are lower today than ever before. New products can be brought to market in record time. The competition is enormous. Against this background, a great product alone is no longer enough to win customers.
Against this background, the subject of customer orientation is playing an increasingly important role in the digital economy. And that applies not only to product development but above all to all processes relating to marketing, sales, and support. With the modern cloud solutions that we have presented in this post, companies can ensure that they offer their customers a personalized and optimal experience at every touchpoint during the entire customer lifecycle.
---
It may interest you:
---