Time management is key to productivity. That's why Crowe Global, a leading financial services company, goes to great lengths to measure, analyze and constantly improve their productivity with TrackingTime. Their ultimate goal is to deliver world-class financial services that delight their customers.

With a visible leadership in the international market and decades of experience that support them, Crowe Global is a network of accounting and advisory services firms that consists of 752 offices with over 33,207 employees in 130 countries. Founded in 1915 and headquartered in New York, the company is ranked among the top 10 global accounting networks. In Tijuana, Mexico, a 40-people team of financial consultants rely on TrackingTime everyday to be more efficient and productive. Their goal: having their clients recommend Crowe for their world-class services.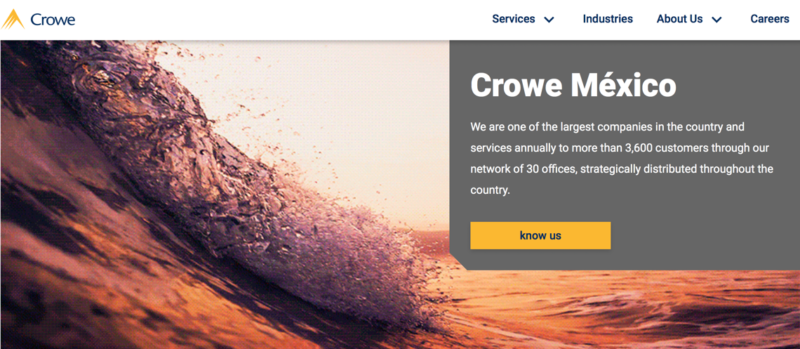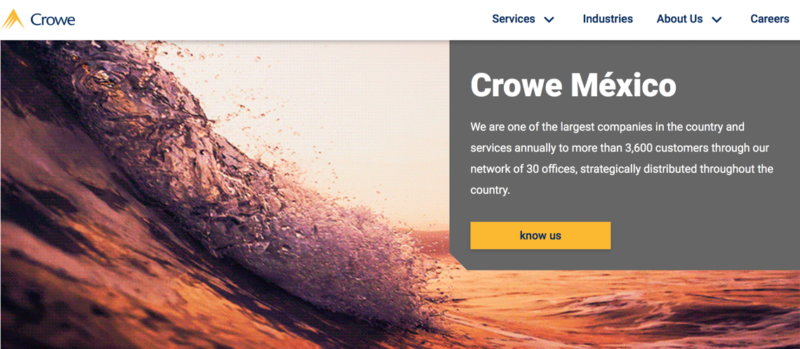 The big challenge
As a financial, tax and legal consulting firm Crowe manages several projects which are categorized by the different types of services offered to their clients. Prior to using TrackingTime, each department of the office had its own system for monitoring projects, reports, feedback, etc., so it was complicated to standardize and optimize critical workflows.
"But the main problem was that we did not have a system in place to control the time we invest providing different types of services to our customers.", explains Alejandro Vega, a Project Manager at Crowe who is responsible for their time management and productivity initiatives.
Simple solutions for complex situations
After an analysis of other similar solutions the company picked TrackingTime because it had the possibility of structuring projects that the consultants were looking for as a firm. "Its simplicity and great detail in the generated reports were also key to us", says Vega". "Likewise, TrackingTime was chosen for the management of clients and the diversification of services that we can manage with the system".

"Every project starts with a time budget and is kept under supervision and progress control in order to work efficiently, so that our clients recommend us for our quality work."

Alejandro Vega, Project Manager at Crowe Global Tijuana.
For the past two years, around 40 employees at their Tijuana headquarters in Mexico use TrackingTime daily. Their goal is to have their daily workload always associated to a specific project, whether it is billable to a client or whether it is an internal or administrative, non-billable task. "Every project starts with a time budget and is closely monitored in order to allocate resources efficiently. We always want to deliver projects on time and within budget in order for our customers to recommend us for our quality work", says Alejandro.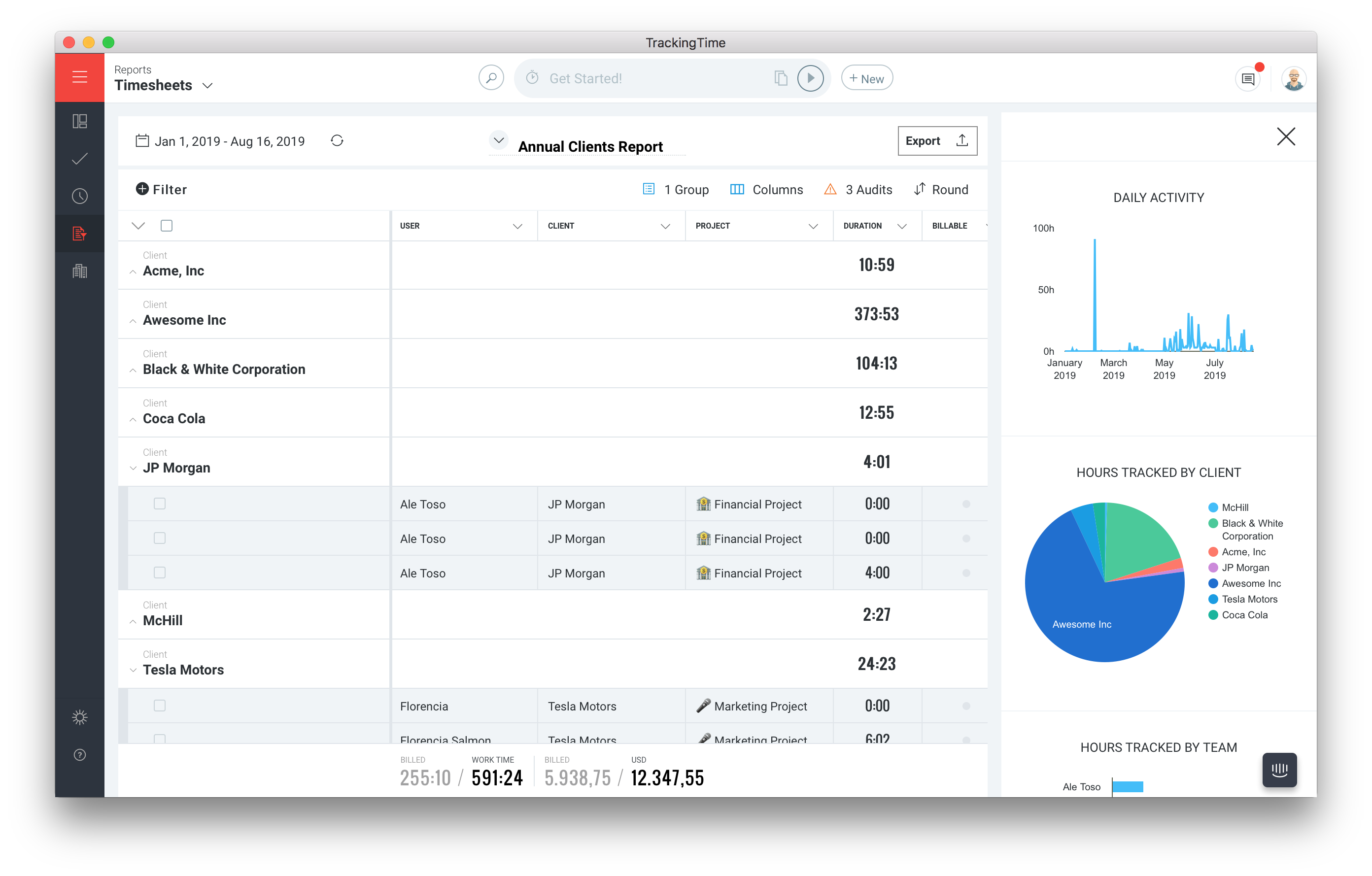 Flexible reporting is key
To analyze time invested across different projects, clients and services the company uses TrackingTime's reporting features to create regular monthly and quarterly reports that facilitate its management. The most frequently used reports are as follows:
Department reports (Service – Client – Project) to see the billable times across the different services provided by specific departments.
Client reports (Client – Service – Project – Tasks – User) to see what services and times are billed to a specific client as well as to know who has logged those times.
Employee reports (User – Client – Services – Projects – Tasks) that detail all the activities of a given employee, across services, projects and clients, within a certain time period.

---
About Crowe Global
Crowe Global is a financial and fiscal consulting firm, offering accounting, audit, tax, transfer pricing, legal consulting, etc. Founded in 1915 and headquartered in New York, the company is ranked among the top 10 global accounting networks.
Industry: Financial Services
Location: Tijuana, México