Our new Android App is here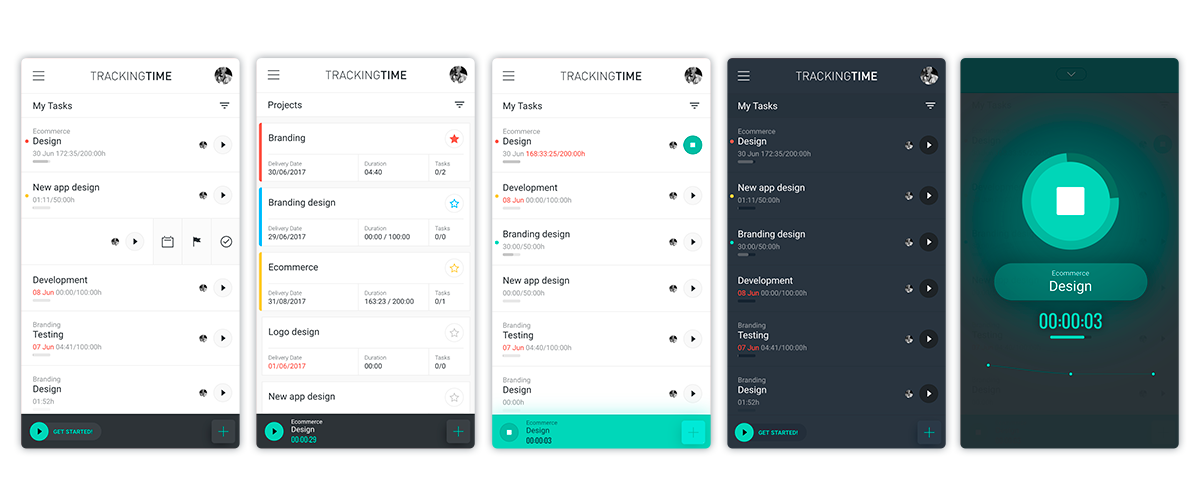 This is the first of many major updates we are working on and we are thrilled to release this one. The design is more modern and more cohesive with our web app. Even though a fresh new look is a huge impact, this update also includes new capabilities, we improved existing features and overall performance.
So let's cut to the chase. Here is what we've done:
What's new
Now you can arrange your Tasks and your Projects by your preferred order
A new fixed bar available on every screen allows you start tracking right away and to easily add new tasks, projects and time entries.
Left swipe on your Tasks to set a due date, set a priority flag or mark as complete.
Left swipe on your projects and set a priority flag.
Tap on the star next to your project to follow it
Customize your preferences such as Background theme (dark or white), week starts on, date format, time format, hour display and number format!
Improved existing features: 
Now a single tap on each task provides access to your subtasks, comments and your recent activity
Update "My tasks" and "Projects" screen by drag down
We added a days-of-the-week bar on the activity screen so just tap on the day you want to view
Time entry editing in activity