For the past two days we have been busy meeting new friends and discussing digital business at the Tools conference in Berlin. This is a promising new expo and conference that took place for the first time in the german capital city this year. The conference presented web-based business applications and provided an in-depth and practical look at the prospects for digital solutions in business and company units such as Human Resources, Finance, Controlling, Marketing and Sales, Operations and Supply Chain. The event was aimed at company decision-makers and executives looking for the right software to digitalize their business processes and become more productive.
I was particularly excited about this conference because I'm the editor of Toolsmag.de, a companion blog to the conference about SaaS (Software as a Service), where we showcase the best cloud applications for small and medium sized businesses. (BTW: If you speak german and want to know what web-based apps might improve your sales, customer service or product management, I would highly recommend you to visit the site 😉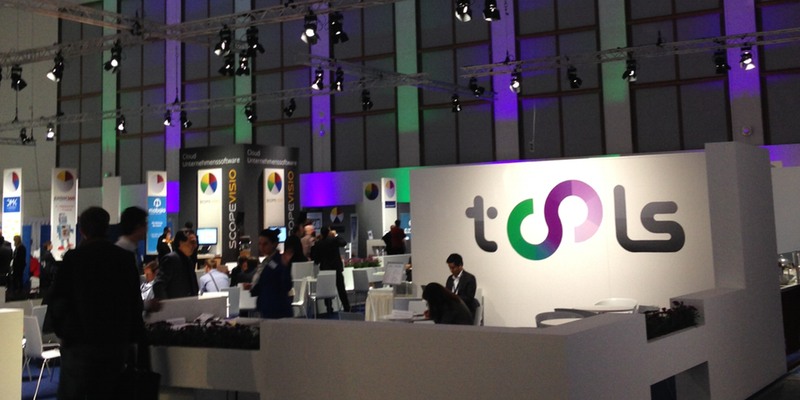 The event has been an incredible opportunity for us to talk not only to other SaaS providers, early adopters and geeks like us, but also to end customers. We talk so much about "users" that we sometimes forget that behind all those numbers in Google Analytics are real people, who have real business problems, that they want to solve. Thanks to everyone who came to say hi!