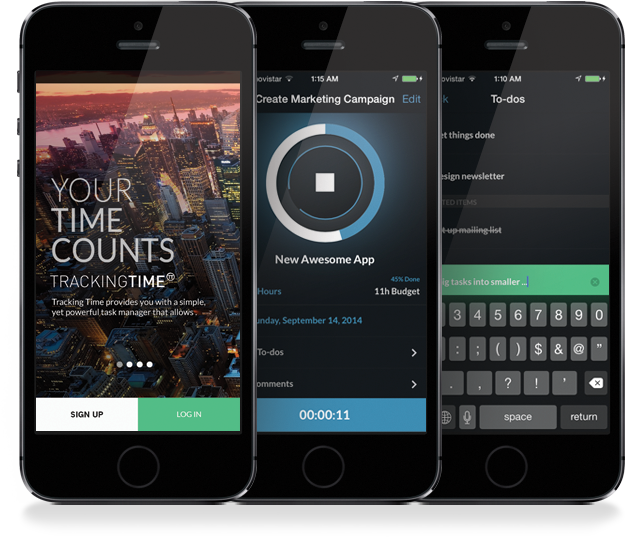 We're on a mission to make time tracking fun and sexy. That's why we are excited to announce the worldwide availability of our brand new iPhone app — the most feature-rich, sleek and beautiful time tracking app you'll find on the App Store! 😉
Manage your personal tasks and track your time everywhere you work.
These are the top features we've implemented in the app:
Get organized with your personal task list and get things done with style and ease.
Keep track of your working times right from your personal task list, in real-time and with just one tap — no need to fill out timesheets or set up timers.
Set deadlines, time budgets and estimates to always stay focused. The app will visually help you keep your tasks always on track.
Break complex tasks that require lots of hours of work into smaller achievable goals.
Add and edit your time entries manually. This is useful when you forgot to track some work or want to edit existing time entries.
All tasks and time entries are seamlessly synced with your cloud-based TrackingTime account. Sign in to our web and desktop apps to manage your projects, delegate tasks and create reports.

PS: Today is just the beginning. We're working on an app for Mac OS X too. Stay tuned!