The online attendance tracker your team will actually use
TrackingTime allow you to track time and attendance, all in one place. Use attendance tracker to create company-wide online timesheets. Reporting has never been easier!
Team Management
Your team can easily fill and submit timesheets that you can export into professional reports. Manage access levels for different users and define your own rules with a flexible set of roles and permissions.
Breaks and overtime estimation
Absence reporting and management
Employee attendance control
Keep up your pace with employee attendance tracker
Handle your team's performance across projects and get accurate productivity reports. The Pace Board gives you a daily overview of both scheduled and tracked hours by every team member at a glance.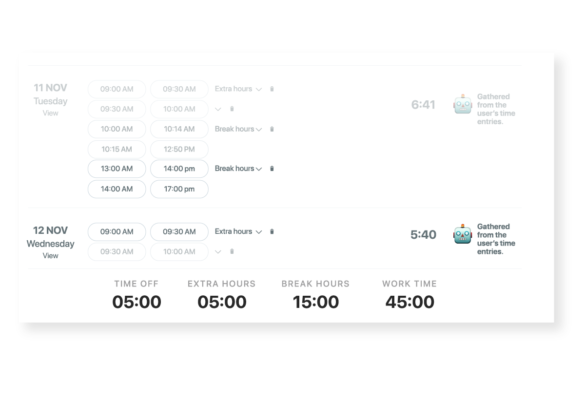 Time cards for attendance management
Time cards allow you and your team to easily track clock in and clock out times and create monthly employee attendance reports.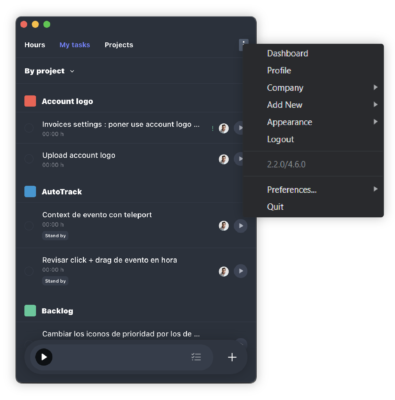 Make sure your timesheets are always complete
The more hours you track with a time tracker, the more accurate your reports will be. That's why TrackingTime ensures that your team keeps tracking all their work hours consistently, every day.
Working On!
See what everybody is tracking on the activity tab and avoid unnecessary interruptions with non-invasive employee monitoring.
Keep your team tracking all their work hours consistently with TrackingTime! Try TrackingTime free!