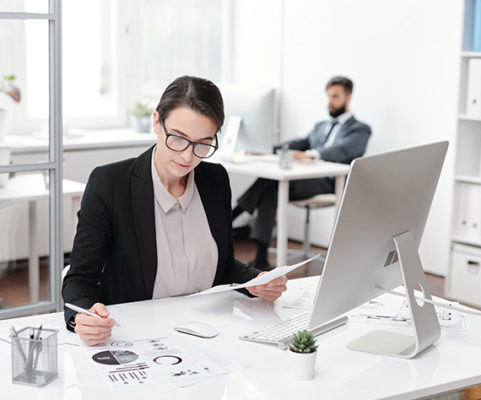 Manage your work with online timesheet for payroll, invoicing, projects and more
With online timesheets, get actionable insights to improve your team's productivity. Generate any kind of business report in just a few clicks.
Professional reports
Create daily, weekly or monthly timesheets for projects, employees and clients. Combine filters to categorize your time data and create reports tailored to your needs.
More than timesheets
A Timesheet for every process
Manage your team's productivity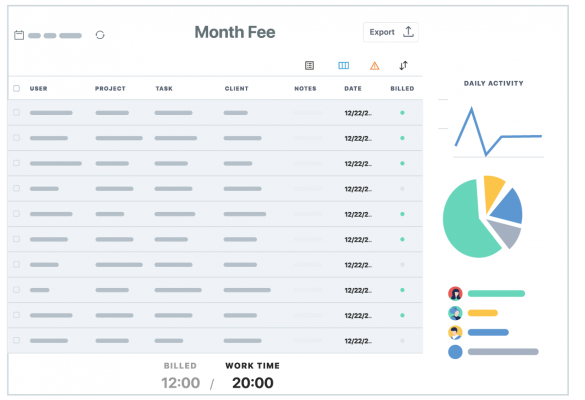 Stay on top of all your projects with online timesheet
One of the worst things about having multiple projects going on at any given time is knowing where you're at on all of them. TrackingTime helps you with project reports.
Analyzing Data
Visualize your time data in simple, but powerful charts to get instant answers to common business questions.
Make sure your timesheets are always complete
The more hours you track, the more accurate your reports will be. TrackingTime's timesheets ensures that your team keeps tracking al their work hours consistently, every day.
3 simple steps to get your team's online timesheets
Invite your team
Your team will receive your email invitation to start using TrackingTime for every work process you request.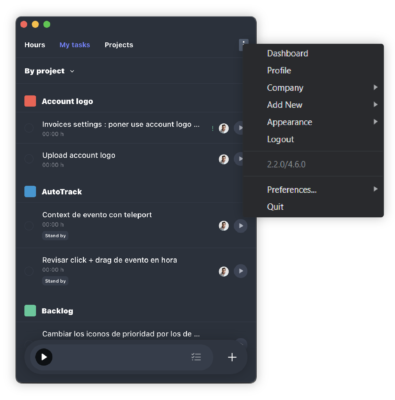 We collect their hours
We'll make sure your team completes their timesheets anywhere they work and keep them up-to-date.
Get your reports
You can access, export and share every timesheet submited by your team, and turn them into professional reports.
Don't waste time with oldfashioned timesheets. Start your Free Trial