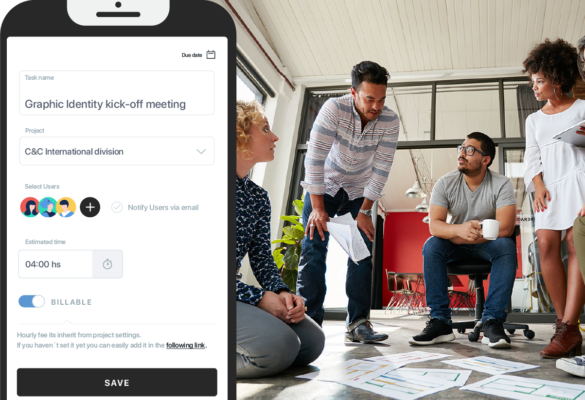 Project Management Time Tracking Software to Improve Teamwork
Organize your team's work, communication, and leadership. Assign tasks, delegate responsibilities, and monitor the progress of your projects and tasks.
Get a weekly overview of your team's tasks and activities
Manage all your time entries per Drag & Drop in a beautifully designed calendar view with TrackingTime Project Management. Editing your time entries has never been so easy!
Billable hours vs. non-billable hours
Learn how much time your team spends on meetings, answering emails, and other non-billable tasks and hours and improve the profitability of your projects with our project management time tracking software.
Assign tasks to multiple people
Duplicate common tasks and projects
Track project due dates
Set due dates for your projects and tasks and sync them automatically with your favorite calendar apps like Google Calendar or Outlook.
Project management and team sync
Be updated with your team's projects, TrackingTime allows you to know which project each person is working on, you could organize and prioritize it according to the work in the office for a better project tracking.
Prioritizing tasks with our project tracking software
Not all tasks are the same in terms of importance or impact. Prioritizing your tasks will help you to get better organized and manage your team's workload efficiently.
Granular user roles and permissions
Use user roles (admins, project managers, coworkers) and advanced permission to set up different access levels and project tasks for different groups of users.
Duplicate common tasks and projects
Do you often work on similar activities? TrackingTime's task and project tracking make it easy to save time on project setup by duplicating existing projects and tasks–– with just one click.
Take control of your projects and tasks.