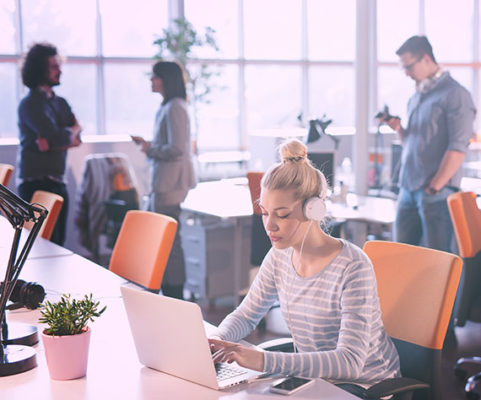 Online time cards for easy clock in and out
Employees can clock in and out from the TrackingTime time cards, using their smartphones, or directly in Slack and Microsoft Teams.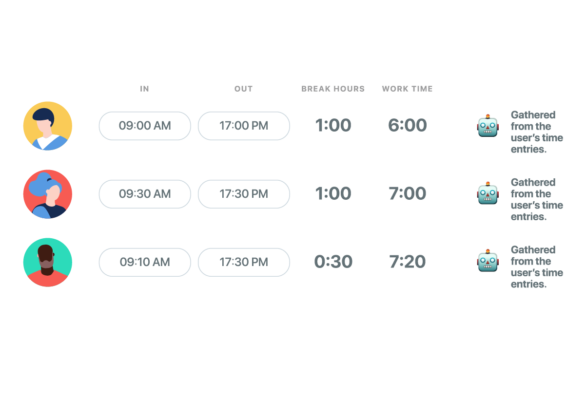 Get a monthly overview of your team's attendance
Whether you have 1 or 100 employees, TrackingTime automatically creates monthly attendance data for your entire team.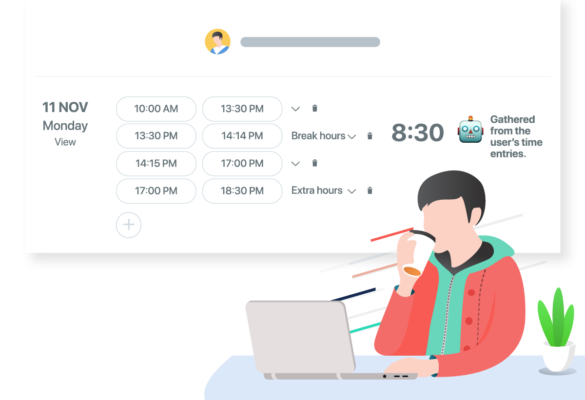 Track breaks, overtime hours and time off
Set work schedules for your employees and keep track of lunch breaks, overtime hours and paid time off, based on your own policies.
For salary and hourly employees.
Approve attendance in batch.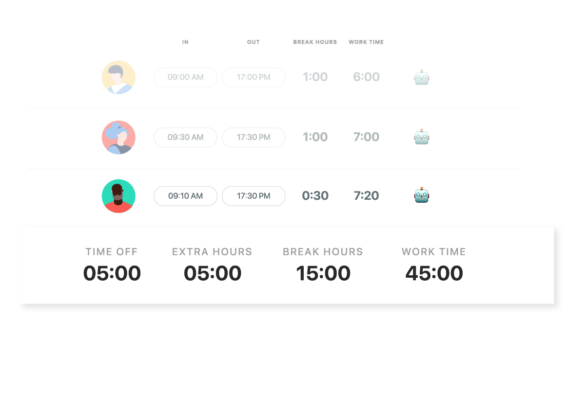 Export data to payroll
Download approved data to PDF, CSV or Excel reports and submit them to payroll.