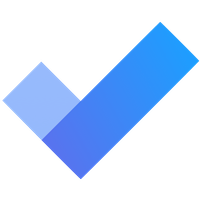 About microsoft to do
https://todo.microsoft.com/tasks/
Microsoft To Do is a task management app to help you stay organized and manage your day-to-day. You can use Microsoft To Do to make shopping lists or task lists, take notes, record collections, plan an event, or set reminders to increase your productivity and focus on what matters to you. Microsoft To Do makes it easy to stay organized and manage your life. Accomplish what's meaningful and important to you each day with My Day and Suggestions, your personalized daily planner tools. Intelligent suggestions recommend tasks from across your lists that may be relevant for the day.
Is TrackingTime easy to connect with Microsoft To Do?
Yes, there is no setup required. In just a few clicks, you can start tracking your time right from Microsoft Planner with the TrackingTime Extension for Chrome and Firefox.
How does Microsoft To Do time tracking work?
With TrackingTime's timer you can keep track of your time right within your projects and tasks in Microsoft To Do.
Can I connect to Microsoft To Do using TrackingTime's free plan?
Yes, TrackingTime allows you to connect with Microsoft To Do when you're on the free plan.
INTEGRATIONS
Add Time Tracking to the Apps You Use Every Day
Sync TrackingTime with the tools your team uses every day to fit their work habits. This way, they can keep track of every minute without switching between apps.
---
Learn more about Microsoft To Do