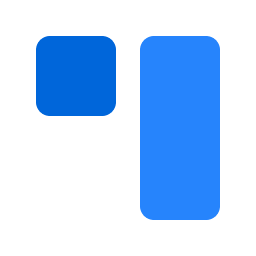 About tasksboard
https://tasksboard.com/
The TasksBoard Chrome extension let you add a task to your Google Tasks in one click from any page on Google Chrome. TasksBoard lets you manage, edit and share your Google Tasks on a full-screen interface. Collaborate with your team in real-time with the option to share the lists. TasksBoard offers a Premium plan with additional features such as unlimited shared lists, customisable boards, tags and more. With Tasksboard you'll be able to: Increase your productivity: Add a new task without having to switch tab. Collaborate with your team: Share your Google Tasks lists with anyone. Set highlight color to your lists to find them instantly. Easily organize and prioritize your tasks with custom labels. Attach documents from Google Drive directly to your tasks. Make email actionable by turning them into tasks from within your Gmail inbox. Access your Google Tasks directly from any page by clicking on the Chrome extension. Ensure secure sign-on with your teams existing Google credentials through Single Sign On authentication.
Is TrackingTime easy to connect with Google TasksBoard?
Yes, there is no setup required. In just a few clicks, you can start tracking your time right from Google TasksBoard with the TrackingTime Extension for Chrome and Firefox.
How does TrackingTime for Google TasksBoard work?
With TrackingTime's timer you can keep track of your time right within your projects and tasks in Google TasksBoard.
Can I connect to TasksBoard using TrackingTime's free plan?
Yes, TrackingTime allows you to connect with TasksBoard when you're on the free plan.
What is TasksBoard useful for?
Working with TasksBoard helps you to organize your lists on a full-screen board to stay on top of your work. while keeping track of every hour by connecting with TrackingTime.