A ton of new features and an all-new user experience, meticulously designed to make every minute of your time count. Say hello to a whole-new TrackingTime!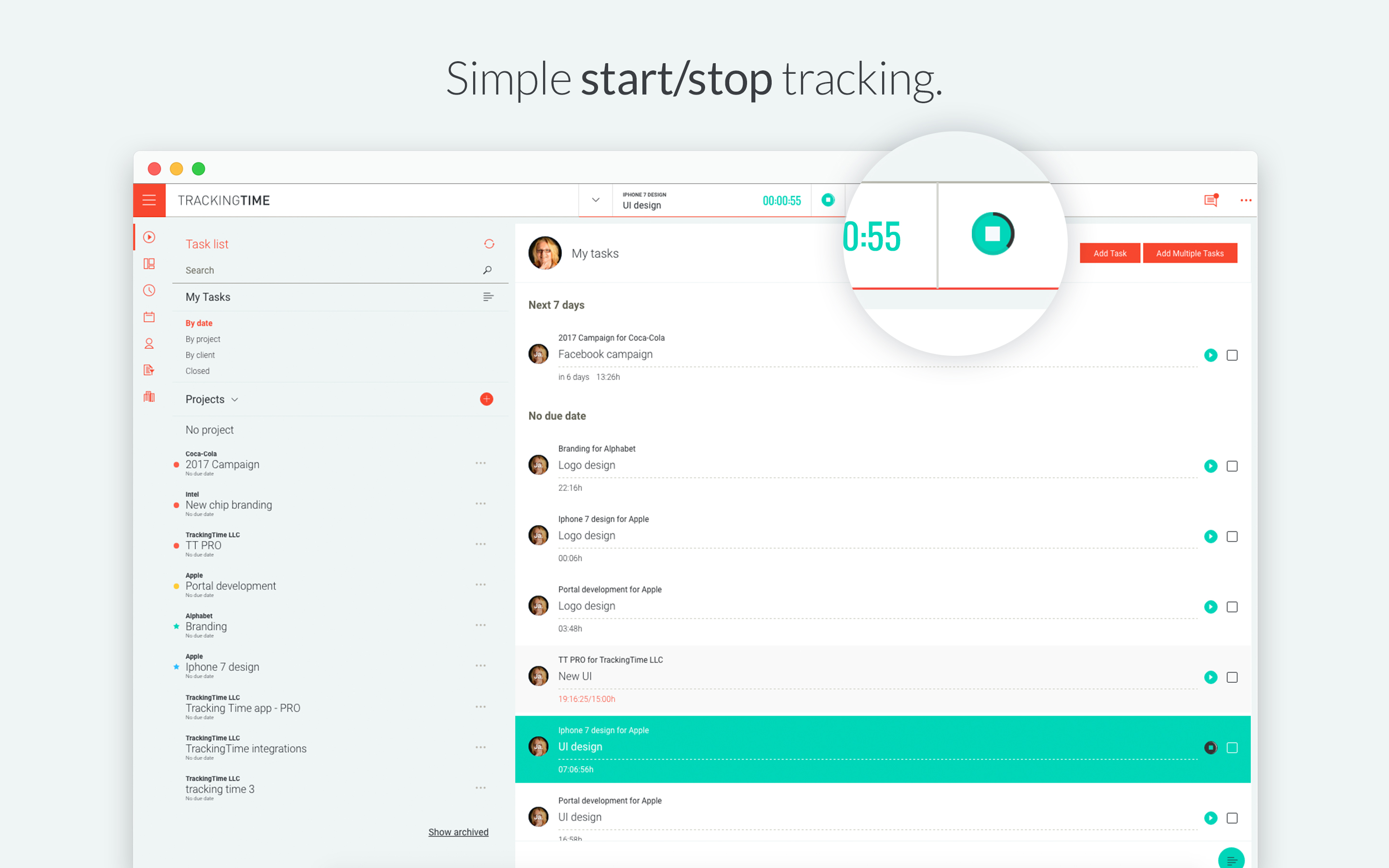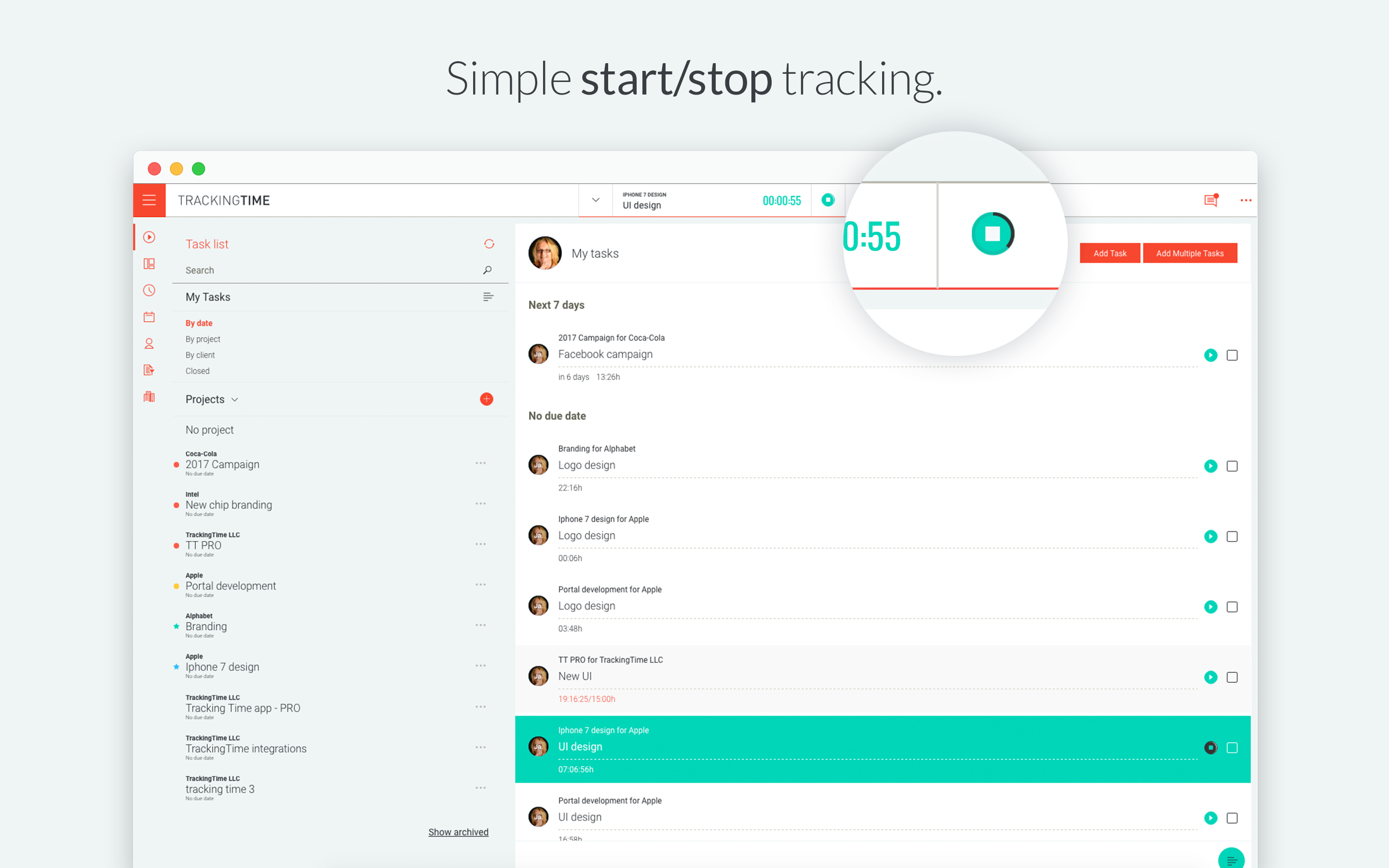 Easier tracking, advanced reporting, better collaboration, powerful integrations and sooooo much more! TrackingTime PRO is the result of years of analysing customer insights to build the time tracking solution they have always dreamed of.
We have fixed a ton of bugs, added great new features, completely re-designed the UI and made the user experience much better by improving loading times and offering a simplistic, clean user interface that allows you to focus on doing your best work.
New PRO Features
TrackingTime PRO features more than 100 new features and improvements. Here are the main features we're most excited about:
Analytics Dashboard
The new analytics dashboard allows you to see your company's entire work in a glimpse and to follow your team's work in real-time.
Calendar
Calendar allows you to view how your time entries are distributed along the day, week or within a 10 day period. You can view yours and your team member's entries.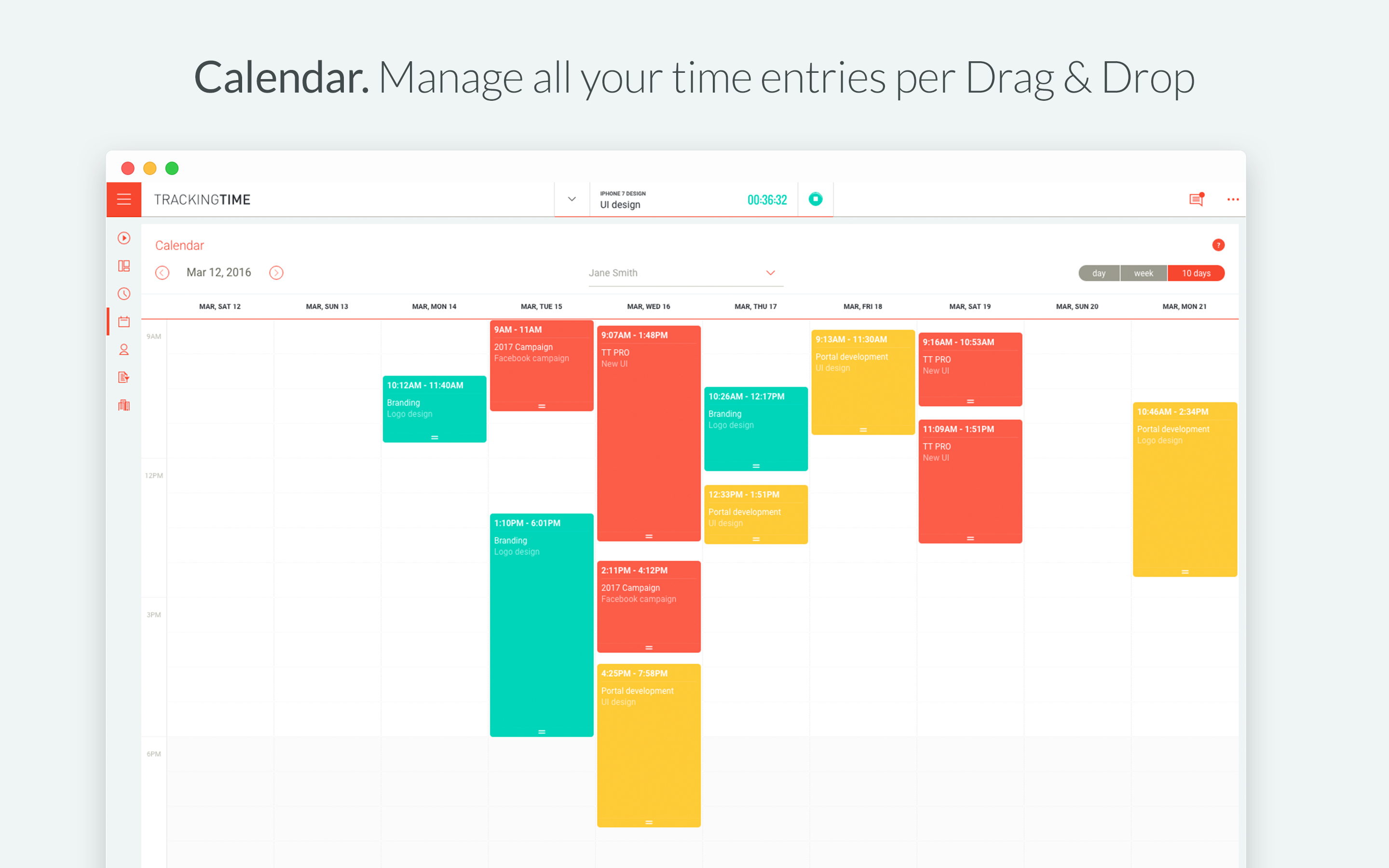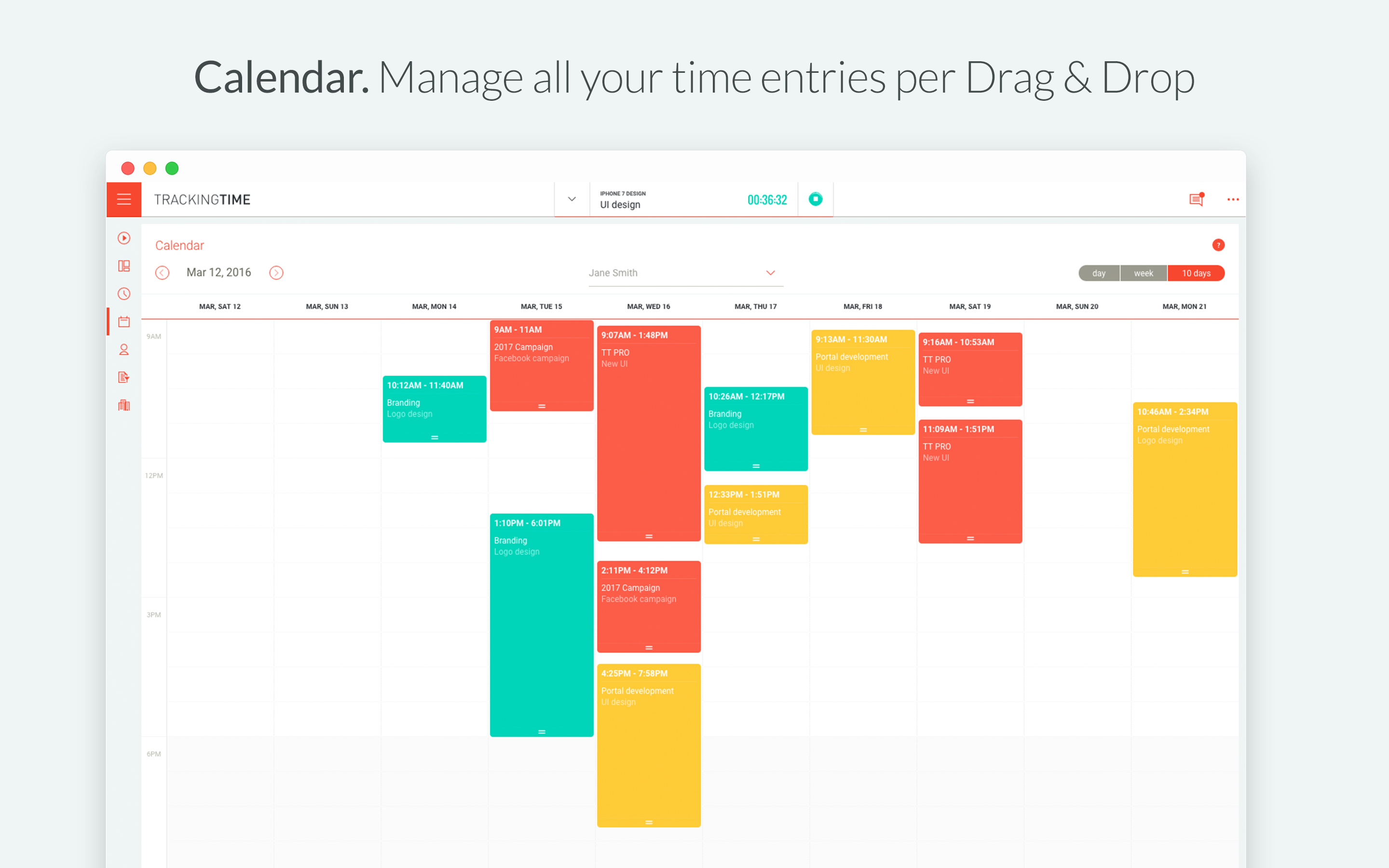 TrackingTime Button
The TrackingTime Button is a Chrome Extension that allows you to integrate time tracking into your favorite productivity tools. It's seamlessly integrated in the UI of the project management or to-do app you love and use every day.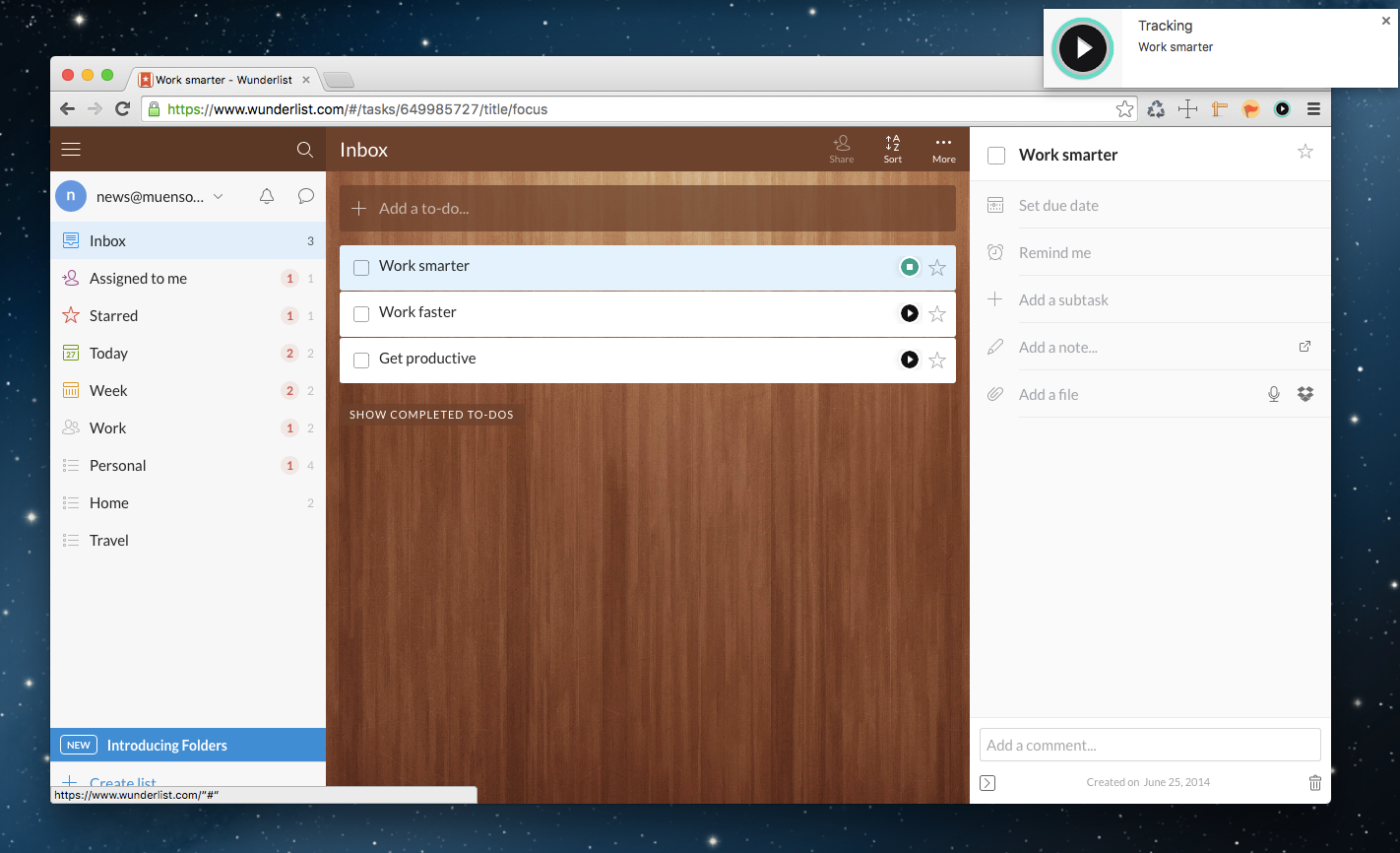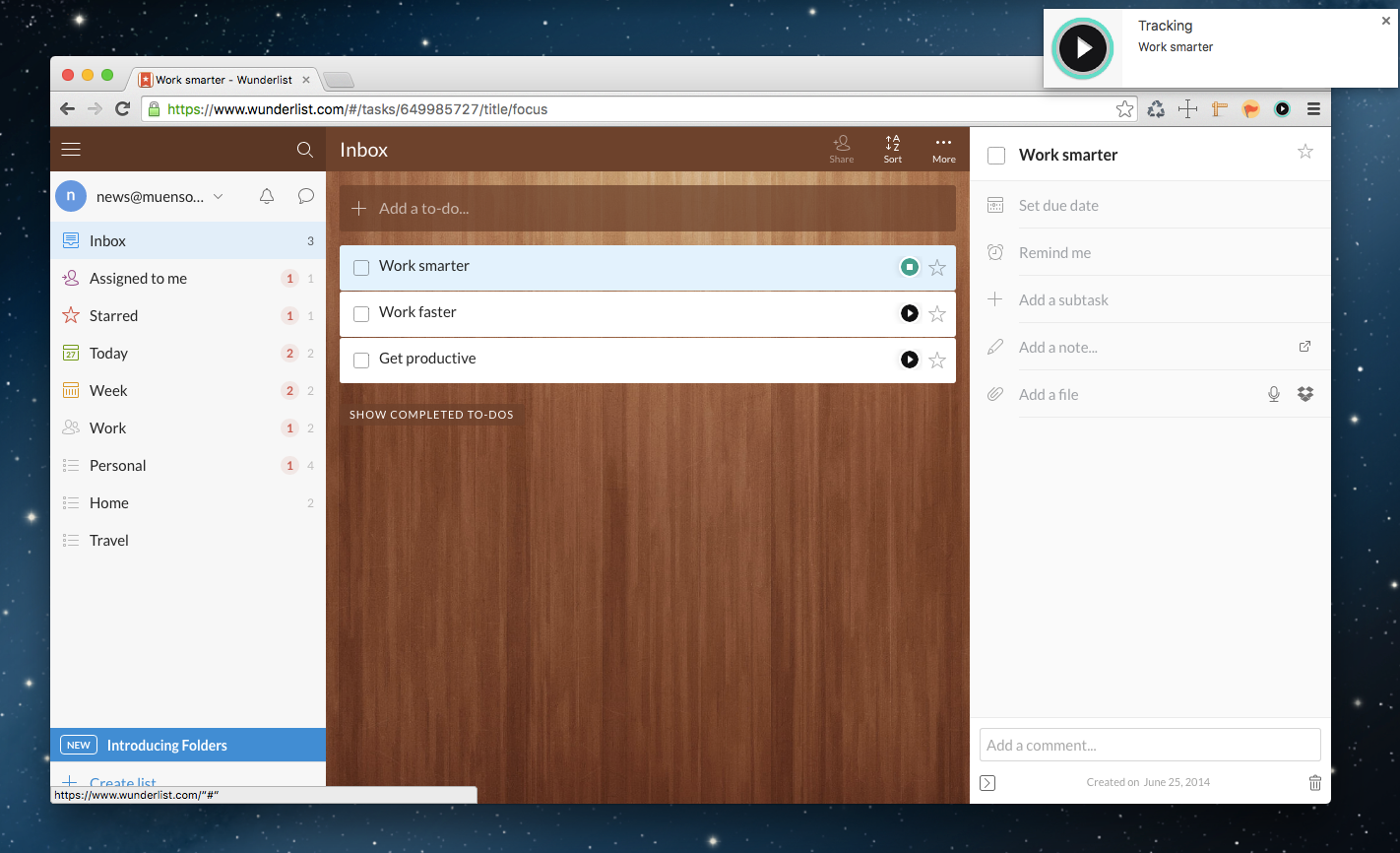 Quick Task Switcher
The new Quick Task Switcher gives you a fast overview of all your recent tasks to get you tracking the right work faster then ever.
Data Import
You can import your time entries from a file on your computer in CSV format automatically to TrackingTime. Clients, services, projects, tasks and time entries will be added to your TrackingTime account.
Advanced User Permissions
You can now use advanced user permissions to further refine what coworkers are allowed to do in your account.
Webhooks
Webhooks allow you to send data into TrackingTime or to get data out of it in real-time. You can use webhooks to build your own custom integrations.
Advanced Reporting
The new Reports section is much more flexible and easier to customize than ever before. TrackingTime PRO gives you all the tools you need to create professional custom timesheets with style and ease.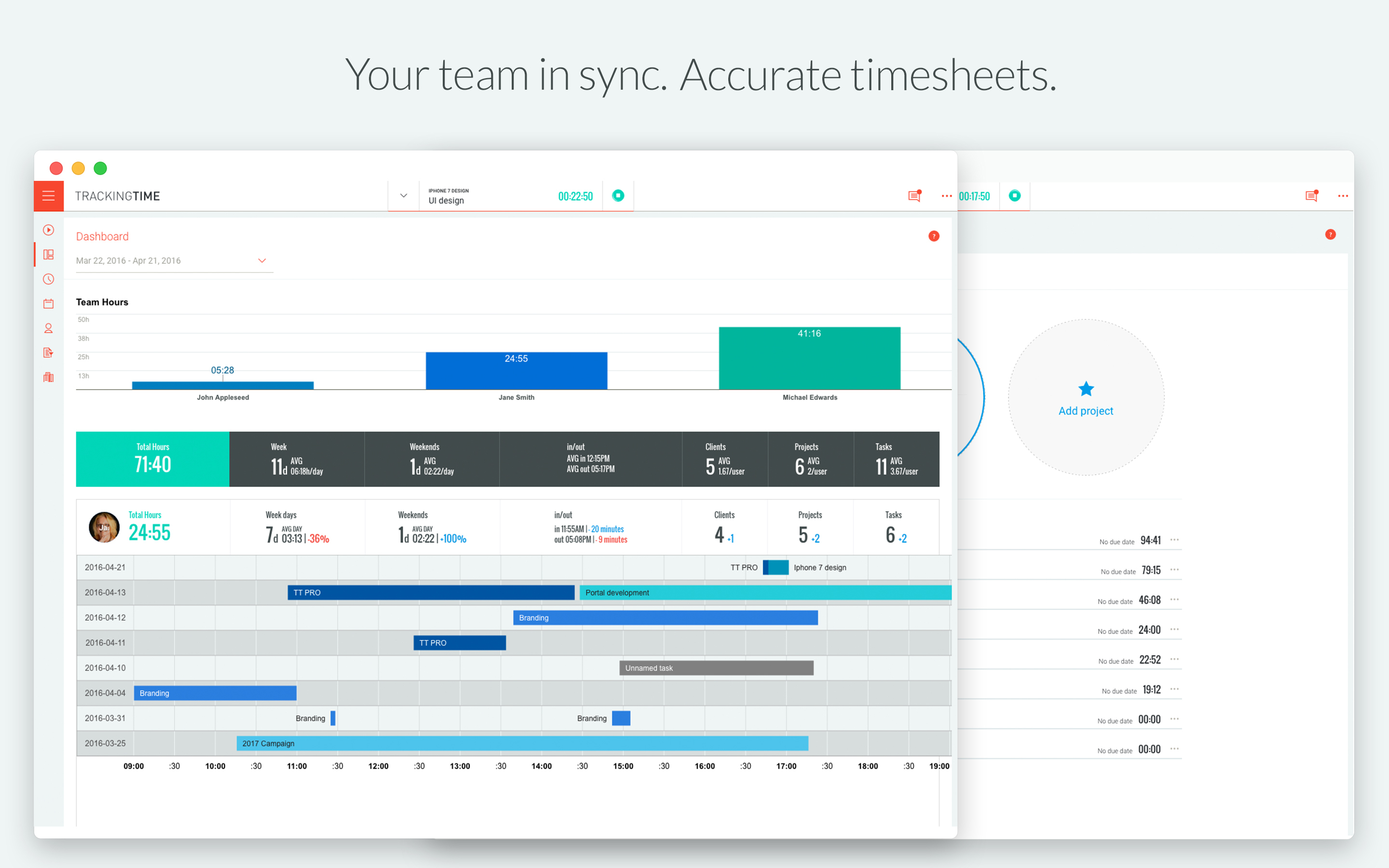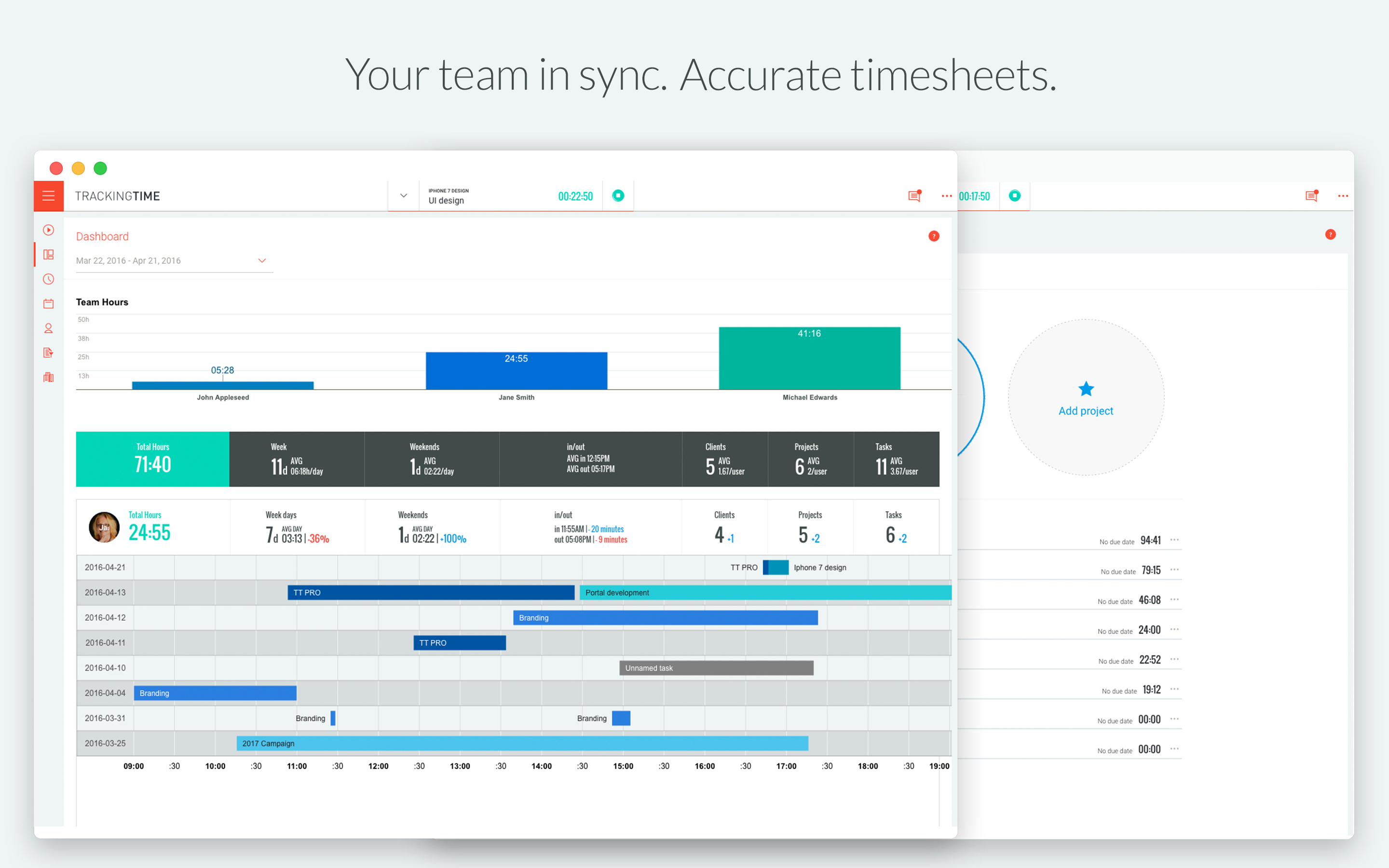 Pricing
TrackingTime PRO is offered in two different subscription plans: a regular user plan and special hour plans.
User Plan
The regular user plan is the best for companies that need to manage a consolidated team of full-time employees. It costs $4,99 per active user per month. You can add new users or archive existing users anytime. Prices will be automatically calculated at the end of each month and you'll only pay for active users.
Hour Plans
Our hour plans are specially designed for companies that work with many freelancers or pat-time employees. Instead of paying a monthly fee per user you can have unlimited users tracking up to a certain amount of hours per month. We have many hour plans that will fit your company size.